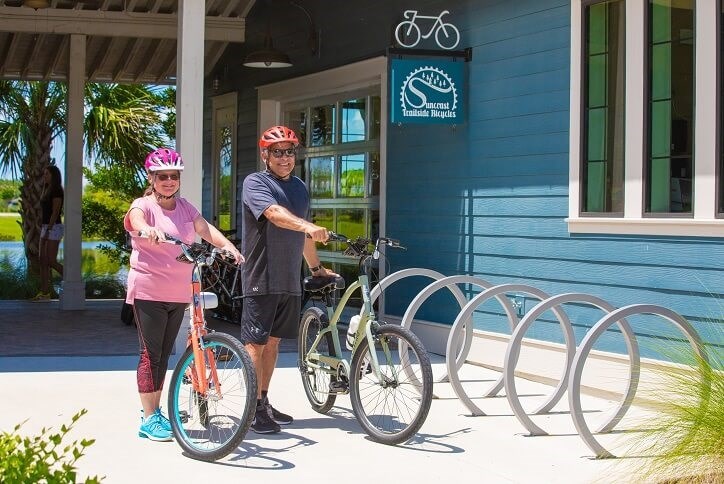 Bexley shines in Tampa Bay's Morning Blend segment
Bexley got a chance to showcase why our residents love living here during last week's popular morning show on ABC Action News - Tampa Bay's Morning Blend. Bexley's star bike shop owner Geoff Lanier and Newland Communities' VP of Marketing Pam Parisi talked about the unique outdoor lifestyle that our residents enjoy, from the many Avid Trails™ to the various outdoor parks that we have here in Bexley.
They even talked about our amazing Resident for a Day program that allows individuals to live the Bexley way for a day and experience all the amenities that we have to offer.
If you didn't get a chance to check out the segment on October 8, watch here!