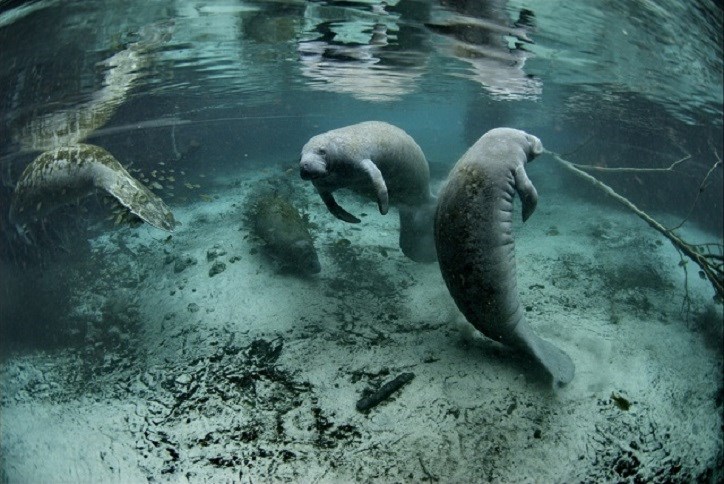 Popular Florida Attractions a Short Drive from Bexley
Published June 2017
Did you know that some of Florida's favorite attractions are just a short drive away from Bexley? From exploring Greek culture, watching real-live mermaids or making Lego masterpieces, here's our list of favorite sites:
Bok Tower Gardens
Located in Lake Whales, Bok Tower Gardens is a feast for the eyes every day of the year. Visit the colorful gardens and be mesmerized by the 205-foot Neo-Gothic and art deco-inspired Singing Tower which houses a magnificent 60-bell carillon. There are daily concerts most of the year, which can be heard as visitors stroll around the lush green property. Kids can be entertained for hours at the Hammock Hollow Children's Garden as they explore mosaics and fountains with spray jets and misters. Visitors can also tour the Pinewood Estate, a historic Mediterranean-style mansion built in the 1930s.
LegoLand
It's a wonderland for kids and adults at LegoLand in Winter Park. This one-of-a-kind amusement park offers a water park, rides, shows and other attractions all themed after the popular toy. Kids can see some of their favorite characters and build to their hearts content. Avoid lines by booking one of the VIP experiences, which offer priority access to rides and attractions, reserved show seating, and a private cabana at the water park. You can even turn your trip into a stay-cation by booking a room at the LegoLand Resort Hotel, which features themed rooms, pool, master building classes and other activities.
Tarpon Springs
You don't have to travel to Greece to feel that country's culture and outstanding food. Just head west to the city of Tarpon Springs in Pinellas County. Not only does the city boast the largest Greek-American community in the U.S., it's also the sponge capitol of the world. Immigrants built the sponge industry starting in the early 1900s and visitors can take boat tours to see how it's done, or just shop for sponges in the city's charming downtown. Most shop fronts are decorated in the blue and white of the Greek flag, with the main street named, Dodecanese Boulevard, after the Greek island. You'll find plenty of restaurants offering authentic Greek cuisine for lunch or dinner. Perhaps the most popular time to visit Tarpon Springs is in January, to watch the largest Epiphany celebration in the U.S. Every January 6, hundreds of young men dive into the water to retrieve a cross. The winner is said to have good luck for the rest of the year. Be sure to get to the celebration early. As many as 12,000 visitors watch this annual tradition.
Weeki Wachee Springs State Park
Mermaids do exist, and you can watch them perform daily at Weeki Wachee Springs State Park in Hernando County. The only spring of its kind in the world, this state park also features Buccaneer Bay Water Park where visitors can swim and rent inner tubes, as well as enjoy river boat tours and a wildlife show. But don't miss the Mermaid Show, which is included in the admission cost. Since its debut in 1947, the Mermaid show is a slice of Americana that made Weeki Wachee one of the most popular tourist destinations back in the 1950s. Bolstered by the ABC Network's purchase of the springs, celebrities like Elvis and actress and swimmer Esther Williams were among the well-known visitors. The network heavily promoted the park and developed mermaid show productions. Today, the Mermaids don't disappoint with their daily performances. There are even mermaid camps for both young girls and women, who want to channel their inner mythical goddess and learn the many tricks of the mermaid trade.
Crystal River
Crystal River is an outdoor lovers paradise. The biggest attraction are the manatees. The springs at Crystal River remain a constant 72-degrees year-round, making it a great place for manatees to play. Several tour operations offer Swim with the Manatee experiences. Boating, fishing, paddle boarding, swimming and jet skiing are popular. And nearby Homosassa State Park offers hiking and wildlife tours where you can view manatees, black bears and other animals. What's more, Crystal River is one of the few places to scallop along Florida's coast. The season runs from July 1 to September 24 and several area restaurants will cook what you catch. Be sure to check out Crystal River's quaint downtown with specialty shops, restaurants and bars, or visit the stately Southern buildings at Plantation on Crystal River, where you can golf and dine.