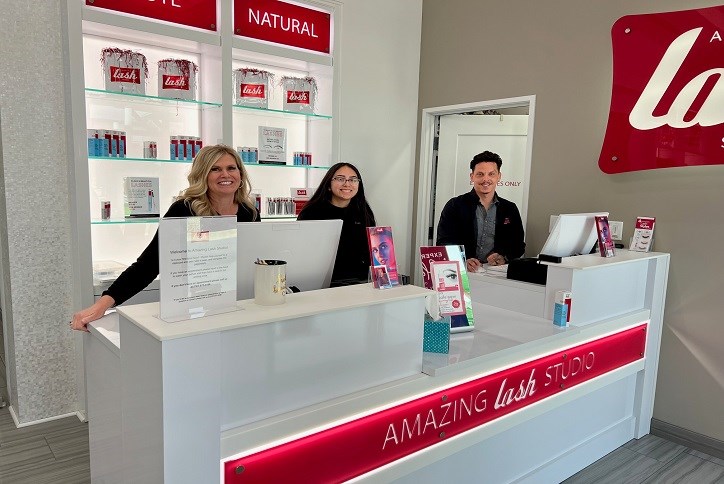 Amazing Lash Studio – Open at The Hub
Published: January 2023
We would like to extend a warm and happy welcome to Amazing Lash Studio, now open in The Hub at Bexley. Amazing Lash Studio is a beauty oasis that's home to expert stylists who help guests fine-tune their look with lash, waxing, and tinting services. As a national company with locally owned franchises, the Amazing Lash Studio prides itself on creating lasting beauty and confidence through passion, dedication, and excellence to help guests look and feel amazing.  
 Meet the Owner – Angela Outten  
After years of working for a law firm, Angela decided to follow her entrepreneurial spirit and she set her sights on a franchise, Amazing Lash Studio. She now owns three studios, with the third recently opening its doors at The Hub!  
 Find Your New Look Now!  
The new studio space is luxurious and elegant, with the finest features and 10 high-tech service rooms to ensure that every guest receives the utmost care and premium treatments. They offer four proprietary eyelash styles – Natural, Sexy, Cute and Gorgeous – as well as eyebrow waxing and tinting services. Their doors are officially open at The Hub, so why not pop in and treat yourself? You'll leave with a custom look that enhances your natural beauty and makes your daily routine a bit easier. 
To learn more about their pampering services or to book your first visit, check out their website here.