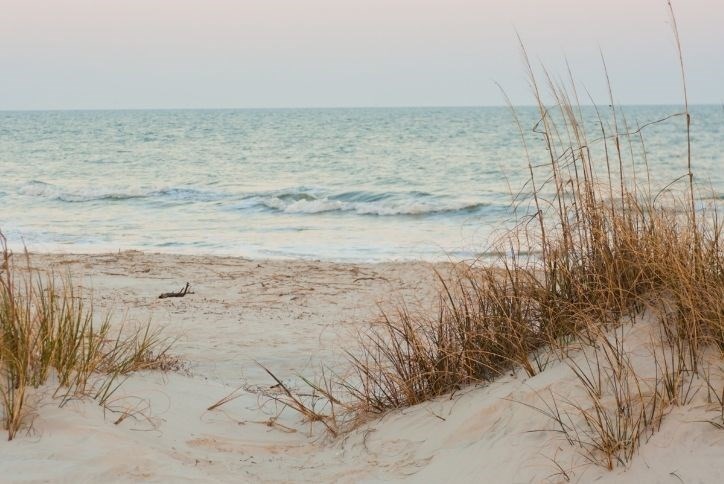 Tips for this Summer Beach Day
Published: April 2021
Living in Bexley means that you're conveniently surrounded by many stunning beaches! From Caladesi Island to St. Pete Beach, there are at least a dozen beaches within an hour of Bexley (and many of them are nationally rated). We've rounded up our top tips to make your beach day a success.
Keep Your Bag Packed At All Times
It's no fun to find out last minute that you have no idea where your sunscreen is or that you've lost your favorite pair of sunglasses! Keep a beach bag packed with sunscreen, cheap sunglasses (just in case you lose them in the water), a hat, beach towels, hairbrush, flip flops, hand sanitizer, earbuds, a good book or favorite magazine, and baby powder to remove sand from skin. If you are bringing children, include floaties, sand toys, sun umbrella, and swim diapers for the little ones. Keeping everything together means you're ready whenever.
Pack Your Cooler Wisely
Pick lightweight but filling snacks, such as sandwiches, granola bars, and fruit. Make sure to store your sandwiches in food storage containers (not plastic bags), so they don't get crushed. You can even keep sunscreen in the cooler so it feels nice and refreshing when you reapply.
Freeze What You Can
Freeze water bottles and fruit, so that they thaw but are still cold by the time you're thirsty or hungry. This will also help the ice you pack in your cooler to last longer.
Reapply, Reapply, Reapply
The best time to apply sunscreen is at home, so it has time to soak in and not wash off. The second best time is now. Try setting a timer on your phone so you remember to reapply every two hours. Nothing kills a beach vibe like a bad sunburn.
Remember the Resealable Bags
Resealable plastic bags are out, washable, reusable bags are in. Grab a specialized waterproof phone pouch from the store, along with some washable, reusable snack bags. You can also bring bags for keys, shells and other treasures, and a large bag for trash.
Make a Checklist
Make a list of what you need to take with you and refer to the list again when you leave. Especially when beaching with little ones, it can be easy to forget something you need.