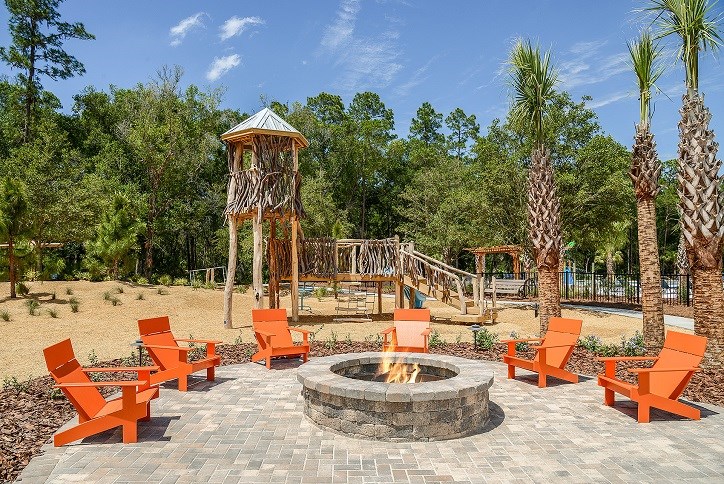 Winter in Bexley
With temperatures averaging in the 60's and 70's, winter in Tampa, FL allows you to partake in your favorite outdoor activities year-round.  There are plenty of things to keep you busy during winter right inside the community.  Here are some of our favorites.
1. The Fire Pit
What's better than sitting around a warm fire on a chilly night?  Grab your family and neighbors and gather around the fire pit at the Bexley Club, between the Game Room and Fitness Center.  Swap stories, plan your next get together or meet new friends!     
2. Hit the Trails
Take advantage of the mild weather to work out in the fresh air.  We have miles of trails for you to jog, run or bike, along with 9 Avid Fit Stations throughout the community to enhance your workout.  Don't forget to stop by the Bexley Club for a trail guide! 
3.The Game Room
Make the kids unplug and visit our screened-in game room at the Bexley Club.  Choose from foosball, billiards, shuffleboard or air hockey!
4.The Twisted Sprocket Café
Enjoy a cup of freshly brewed coffee on one of their cozy couches or sit lakeside on the back patio, next to the outdoor fireplace.  The café serves breakfast and lunch all day, along with assorted pastries, beer and wine. Their hours are Monday-Saturday 10AM-5:30PM and Sunday Noon-5:30PM.     
5. Custom-Built Asheville Playgrounds
Take the kids on an adventure to one of our custom-built playgrounds around the community.  For those feeling extra determined, try to visit all 4 in one day!  Stop by the clubhouse for a Trail Guide that will help you on your journey.