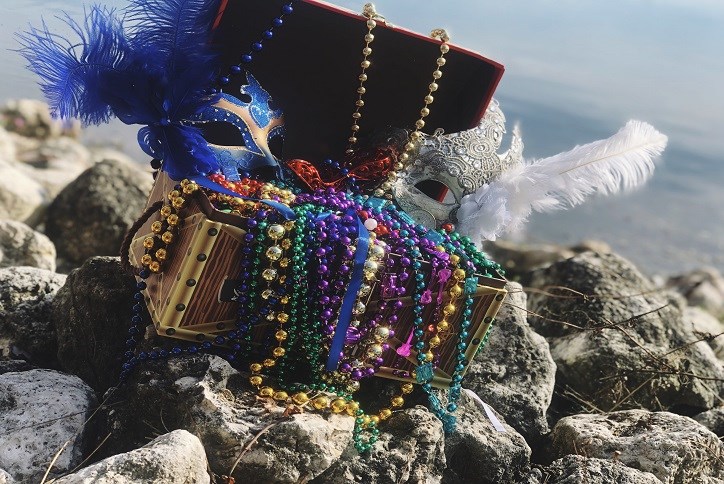 The Pirates are Coming - Gasparilla Guide 2019
The Gasparilla Invasion is nearly here! Tampa's signature pirate event is not one to miss, matey. Check out our guide to make the most of this big event that Tampa Bay is known for.
The Tradition: Gasparilla is more than just a festival that takes place in Tampa Bay— it is deeply rooted in tradition that is both appreciated and celebrated in the Tampa Bay area.
Tip #1: Read Up! Learn the History of Gasparilla before your step out onto the streets in order to truly appreciate it. It will be way more fun when you know the story behind why the entire festival is based on pirates invading Tampa Bay!
The Invasion: On the morning of the Gasparilla street parade, the infamous pirate ship, the Jose Gasparilla, and its flotilla enters Tampa Bay, sailed by legendary pirate Jose Gaspar. Trailing the massive ship are hundreds of boats filled with friends, families and pirates alike. This is quite a sight from boat or land and shouldn't be missed!
Tip #2: Take to the Water! If you own a boat, consider enjoying the festivities on the water. Pack plenty of sunscreen, food and drinks, and enjoy a day at sea just like Jose Gaspar!
The Parade of Pirates: This parade on January 26 is the ultimate event of Gasparilla and is definitely the biggest of the bunch. Over one hundred thousand people—many dressed in pirate gear— flock to Bayshore Boulevard to watch the floats go by. Expect to cheer for beads and act like a pirate!
Tip #3: Stick together! This event is very crowded and cell phone service can be unreliable with so many people together in one area, so stay with your group and enjoy the fun!
The Other Parades: The Gasparilla parades are the focal point of the week-long festival, and there are several parades, including the Gasparilla Kid's Parade, that are worth checking out. The Kid's Parade takes place one week before the main Parade of Pirates, and it's a lot of fun for the kids and parents alike to be able to experience the fun of collecting beads, dressing up in their favorite pirate gear, and hitting the street! Another option apart from the main Gasparilla parade is the Ybor night parade. This is more of an adult-focused parade and is held in the Historic Ybor Distric which is know for its fun nightlife.
Tip #4: Plan ahead! With all the fun comes crowds and heavier traffic, so plan to give yourself plenty of time to get there and get settled so you can enjoy the festivities without any stress.
Enjoy the festivities, and don't forget to share your pirate fun with Bexley!