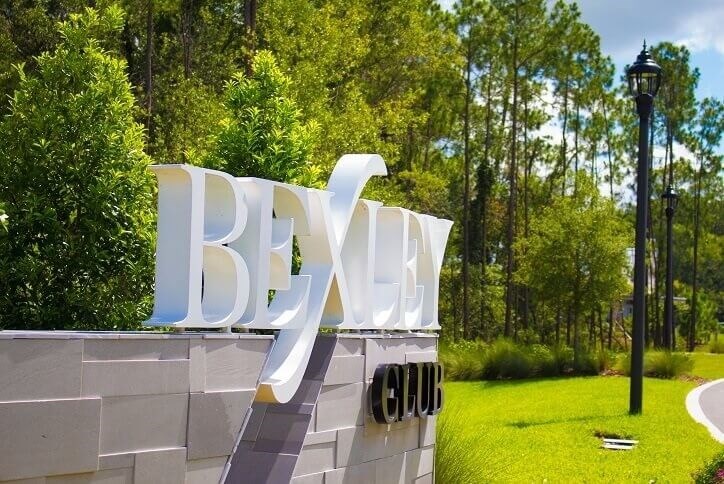 Bexley's a Best Seller – Again. Our Residents Explain Why.
Published: January 2021
There's good, there's better, and then there's Bexley. Want proof? Bexley was again named one of the top best-selling communities in the country by RCLCO Real Estate Advisors and also one of the top 50 master-planned communities by John Burns Real Estate Consulting. Being a bestseller is exciting, but even better than making the list is knowing that each home sold means a new family being welcomed into Bexley. Bexley is more than just a collection of homes - we're a true community where each family has a story. 
Kim and Greg explain that for their family of three, the amenities were a big draw. "It's just a really family-friendly environment, and it's everything that we could have hoped for," explains Greg. "It had the amenities we were looking for - you know, you have the fitness center, you have two huge pools - the kiddie pool and the lap pool - and the trails." 
Stephanie and Marcus are a family of four - the couple and their two dogs. "We were really excited to find out how dog-friendly Bexley is," says Stephanie. "We just love everything that Bexley had to offer...There's so many little, intricate details that they've included I haven't seen in another typical neighborhood." 
For Roy and Laura, the resident Happy Hours are great, but their fellow residents are even better. Laura says, "Everybody just gets along, everybody looks out for each other and I've never had that in any other neighborhood before. We just absolutely love it here." 
Here in Bexley, we love hearing from our residents and celebrating their stories. In the Bexley Club, you'll find a Founding Family's wheel, inscribed with the names of our first 50 families on 50 spokes. We've grown since then, but our small neighborhood charm remains. You can listen to more resident testimonials, or you can learn more about how we are Neighbors in Unity.