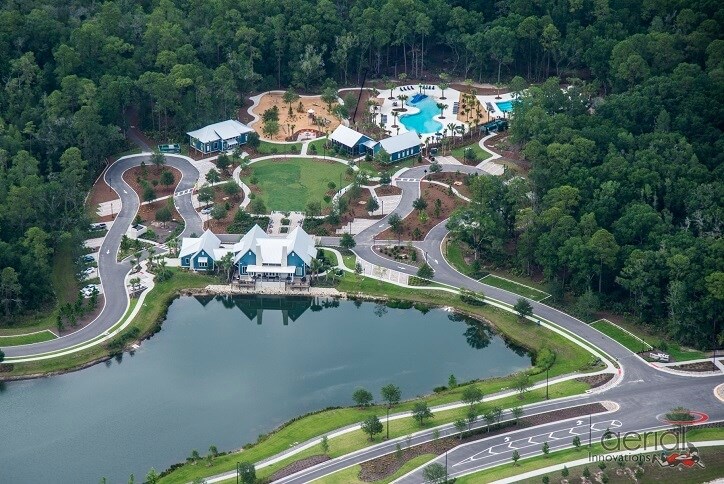 Why Choose a Master-Planned Community
What is a master-planned community and how can it benefit your lifestyle? According to Bankrate.com, a master-planned community is, "a large-scale residential neighborhood with a large number of recreational and commercial amenities." Residents are flocking to MPCs because of the many benefits they offer. Here are just four.
1. Amenities
According to Bankrate, "A master-planned community differs from a subdivision based on the number of amenities it offers." Whereas a typical subdivision may offer one or two amenities, Bexley offers two pools, a fitness centers, miles of trails, numerous parks and so, so much more. Explore our amenities here.
2. Diversity
A typical community features one home builder with a handful of floor plan options. Bexley currently has 7 home builders and over 50 floor plan options, so you can find the home that's right for your family, budget, and lifestyle. This lends itself to a diverse community with first-time homebuyers, young families, mature couples, retirees, and more.
3. Community
A master-planned community often feels like a self-contained environment. In Bexley, you can go to school or go out to eat without ever leaving the community. With the different amenities, residents can exercise together, play together, or be entertained together at various community events. This promotes a sense of community that you don't see in a typical subdivision.
4. Investment
A master-planned community tends to add stability to the resale value of your home. According to Urban Land, "Residential master-planned communities have traditionally performed better than general subdivisions in terms of sales volume and value appreciation."
Ready to find your new home in a master-planned community? View our Homefinder here.
References:
https://www.bankrate.com/glossary/m/master-planned-community/
https://urbanland.uli.org/industry-sectors/increasing-home-sales-in-master-planned-communities/