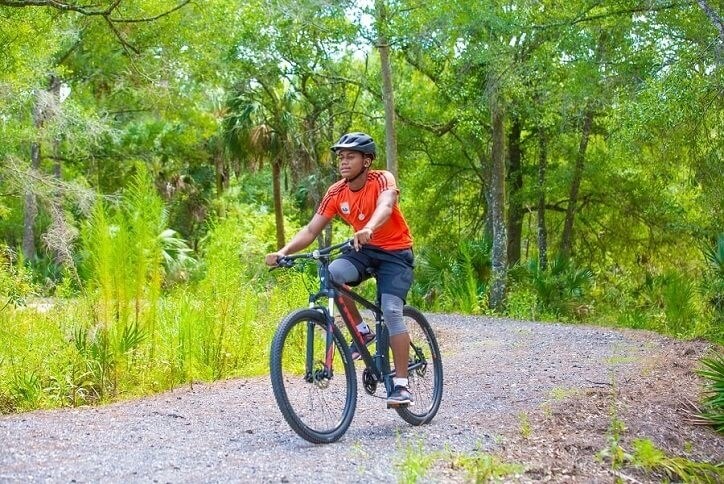 7 Bike Safety Tips You Should Know
Biking is an avid and enjoyable activity that is very popular in Florida. With our great weather, you can enjoy biking year round. Bexley has stunning trails and even our own BMX bike pump track for any biking needs you may have.
Here are some important safety tips to remember:
1. Wear a helmet and check out your equipment.
2. Keep your head up and be aware of your surroundings.
3. Ride in a single file line with space in between bikes.
4. Ride on the right side of the road-facing traffic.
5. See and be seen. Wear bright colors or reflective gear.
6. Watch for road hazards.
7. Try to avoid riding at night.
Ready to ride? Download our Trail Guide!
For more information about bike safety, visit www.nhtsa.gov/road-safety/bicycle-safety.