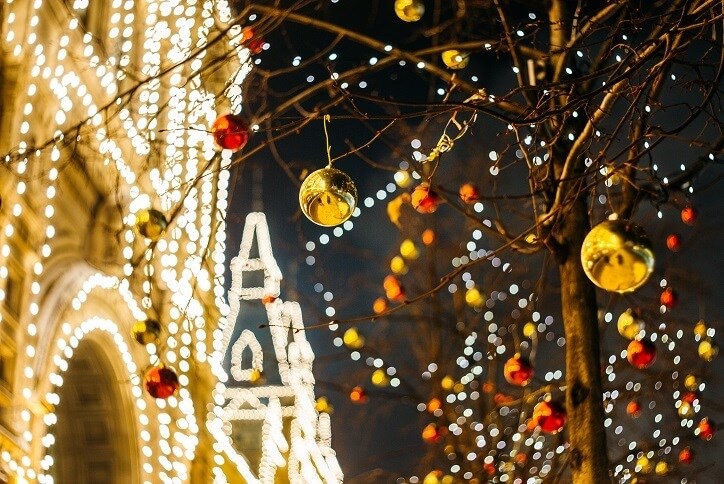 Holiday Happenings in Pasco County
Each year, we look forward to the festive holiday events that take place in and around the Bexley community. We pulled together a list of some of the events we are looking forward to attending this year.  Check out our list of things to do in Pasco County for the holidays:
Celebration of Lights:
There is nothing like an elaborate light show to get you in the holiday spirit! Enjoy the Celebration of Lights display at The Concourse in Shady Hills for three weekends throughout the month of December. With an enchanting light show you can drive through, visits from Santa himself, carnival games, an obstacle course and lots of food and entertainment options, there is something for everyone to enjoy! You can even hop aboard a holiday train for a ride.
Dade City Christmas Parade:
Take a trip to historic downtown Dade City to check out a Christmas parade featuring holiday sights and fun Christmas activities galore.. There will be decorated Christmas floats and Santa will even be stopping by!
Santa Visits and Photos:
An annual picture with Santa is a popular tradition for families with children. Take a trip to The Shops at Wiregrass to visit Santa while he's in town – and knock out any last-minute shopping while you're there! You can event get a fast pass to reserve your spot to visit with Santa.
Country Christmas & Vintage Market:
The Country Christmas & Vintage Market, by the Dade City Garden Club, has something for everyone. Not only will Santa be visiting for pictures, there will also be a selection of vintage vendors so you can shop for the perfect, unique gift. There will also be food vendors, live entertainment, face painting and more. This market is bound to put you in the holiday spirit!
Cookies with Santa at Bexley:
Join us for our very own holiday celebration at The Bexley Club where Santa makes a special appearance! There will be plenty of festive activities for the family, and kids will get to enjoy a delicious snack of cookies and milk.
It's the most festive time of the year, and there are plenty of ways to get in the spirit just down the road from Bexley. Plan a visit to one of these great area events to really kick off the season!