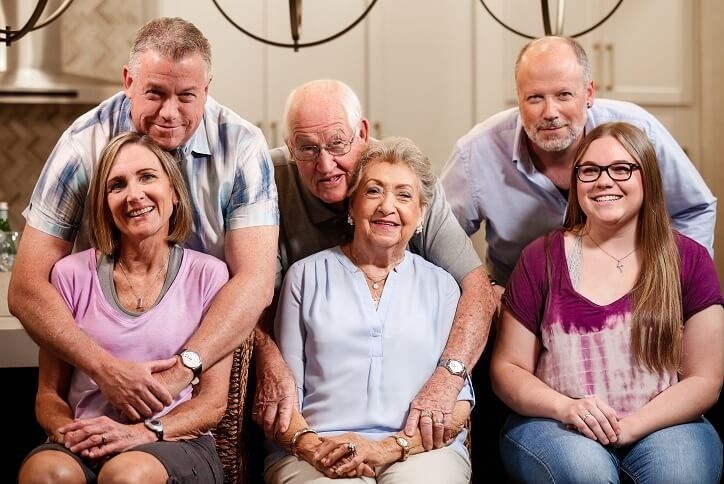 Multiple Generations, One Neighborhood
Nothing makes you feel more at home than having your family close by. For Mr. and Mrs. Howard, having family nearby was important. One of their sons who already lived in Bexley introduced them to everything this area has to offer. The couple immediately found their new home and moved into a lovely, CalAtlantic single-family home.
The elderly couple enjoys this friendly community and loves how nice their neighbors are. As an animal lover, Mr. Howard appreciates all the Pasco County wildlife that surrounds their home. He pets every dog that comes by their house and often gives them treats. For Mrs. Howard, she didn't want herself and her husband to live in a retirement community- they wanted to be around young people too.  
"You have everything a person would ever want here"
                                    -Mr. Howard
For their sons Ted and Van, they love that the community has something for every generation. Ted's favorite part about Bexley is the peaceful nature and beautiful sunsets. Van loves his home because it gives him the flexibility to have a home office and a dedicated music space. Mr. and Mrs. Howard's granddaughter Katherine likes to spend time using Bexley's numerous outdoor amenities, and taking their family's three dogs out to the BarkYard dog park.