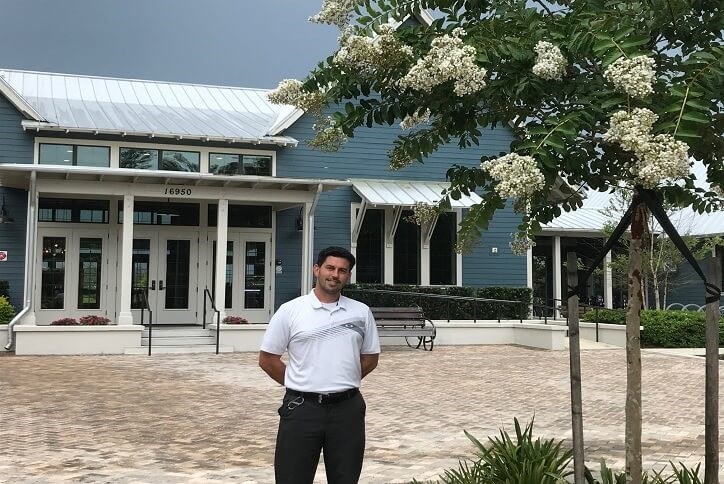 Bexley Welcomes New Community Manager
Bryan Cooper has only been on the job a few months, but he already recognizes that Bexley is a special community.
"It's exciting to work at a new community and get to know the residents," he says.
As the new Community Manager, Bryan is in charge of maintaining Bexley's outstanding amenities, providing access cards and mailbox keys to new residents, answering questions and as he jokes, "making sure everything is well-oiled."
"What's really cool about Bexley that isn't at other communities is that everything is geared towards the outdoors and active families, " he added.
For the past five years, Bryan has worked in property management, honing his skills and putting his degree in business management and organizational leadership from St. Petersburg College to work.
When he's not on the job, Bryan spends time with his wife, 10 year old son and 5 year old daughter.
"I'm really enjoying this role so far, and the people I've met in the community are wonderful,"
So when you see Bryan around the community, be sure to say hello!
You can find Bryan inside the Bexley Club, Tuesday-Saturday 10am-6pm.  He can be reached at 813-491-4866 or at bexleymanager@outlook.com.