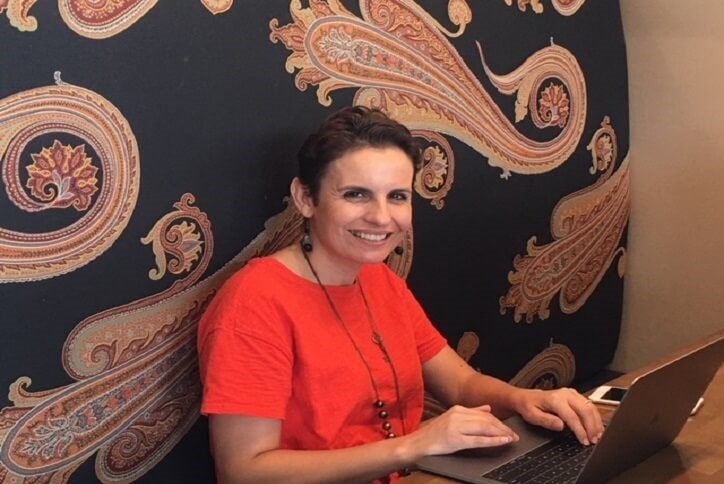 Residents Go Remote at Twisted Sprocket Café
Halie Taboada and Vaine Angelo have more in common than just being neighbors in Bexley by Newland Communities. Both businesswomen use the Twisted Sprocket Café as a remote work site. The café, which is open to the public, is one of the most popular amenities at Bexley.
Located inside The Bexley Club, guests at the Twisted Sprocket Café enjoy great food and scenic lakefront views offering indoor and outdoor seating. The restaurant is open for breakfast, lunch and happy hour, and offers an outstanding menu of breakfast items, gourmet lunches, desserts, smoothies, wine, craft beer and coffee drinks.
"It's a very cozy, beautiful place," says Vaine. The business development consultant has been a regular at the Twisted Sprocket Café for more than a year, even before she and her family moved into the community in June 2018. She frequently holds client meetings at the café, as well a weekly meetings with her staff of five.
"Clients are always surprised when they come to the café," Vaine adds. "They don't expect the ambiance. You can sit outside on the terrace when the weather is cooler or enjoy the views from inside."
Hailie, who works as a business banker for a financial institution appreciates that she doesn't have to travel far to her occasional remote workplace.
"It's nice to be able to get out of the house to work, but still be close to home," Halie says.
"I like to work there because it's quiet enough to make calls while being very private."
Both Halie and Vaine rave about the food and the staff.
"The food is really good, and they make it a great atmosphere," Halie says of the café workers.
Since the Twisted Sprocket Café opened, it's become one of the area's best kept secrets for Bexley residents, as well as people from all over Land O'Lakes and Pasco County. It's an ideal gathering place for people to catch up over a cup of coffee or lunch, enjoy a meal out as a family or kick off happy hour with a glass of wine. The Twisted Sprocket Café also offers beer, including a unique brew sold only at Bexley from Big Storm Brewery, Pasco County's hometown brewery.
So if you're lonely working from home, consider a change of scenery and visit the Twisted Sprocket Café. Operating hours are Monday through Saturday from 10:00 a.m. to 7:00 p.m. and Sunday from 12 – 6 p.m.