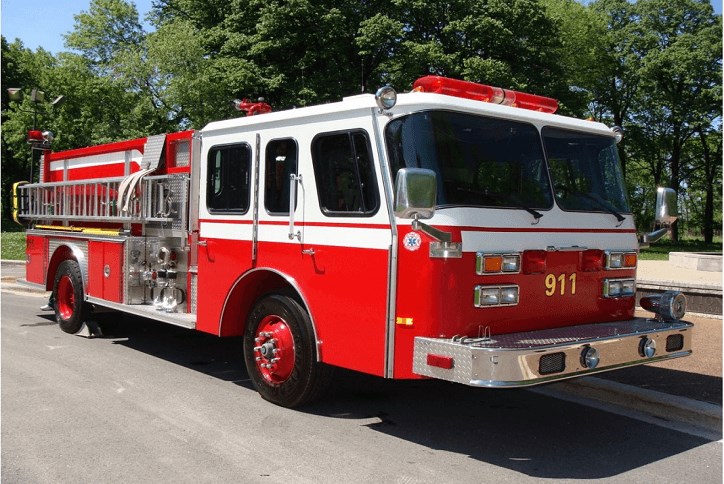 First Responders Call Bexley Home
First responders are a tight-knit group. It's that feeling of camaraderie that attracted Liam Symmonds, a firefighter and paramedic in Pasco County, to Bexley. Liam, his wife, Keisha and their three young daughters moved to the community last year from Trinity. Turns out, Liam is in good company. Bexley is home to about a dozen first responders who work throughout Tampa Bay.
Since moving to the neighborhood, Liam learned that two of his co-workers also live in Bexley; one of them is just a few doors down from the Symmonds' family. Liam was so impressed with his homebuying experience and what the community has to offer that he also encouraged another friend and first responder who works in Tampa to make the move to Bexley as well.
"I've also met several other firefighters and police officers around the community either at neighborhood events or at the pool," Liam said.
For the Symmonds family, Bexley is an idyllic place to raise a family.
"Bexley has a great vibe," he added. "We love all of the amenities, the parks and the events that are held within the community. It's so much more than just a regular neighborhood."
As a volunteer soccer coach, Liam also appreciates living so close to Mud, Sweat & Gears park where he can kick the ball around with his daughters, ages 11, 8 and 5. The fact that his girls can walk or ride their bikes to school is also a convenience for Liam and his wife. Plus, Liam has a short, three mile commute to work.
"The first responders who live in Bexley bring a great sense of fellowship to the community," said Pam Parisi, vice president of marketing for Newland Communities, which developed Bexley. "As we prepared for Hurricane Irma, many of the first responders were there to lend a helping hand to their neighbors by putting up storm shutters and making sure families were ready."
"Bexley is a place where neighbors look out for each other," added Liam. "You just don't find that everywhere."