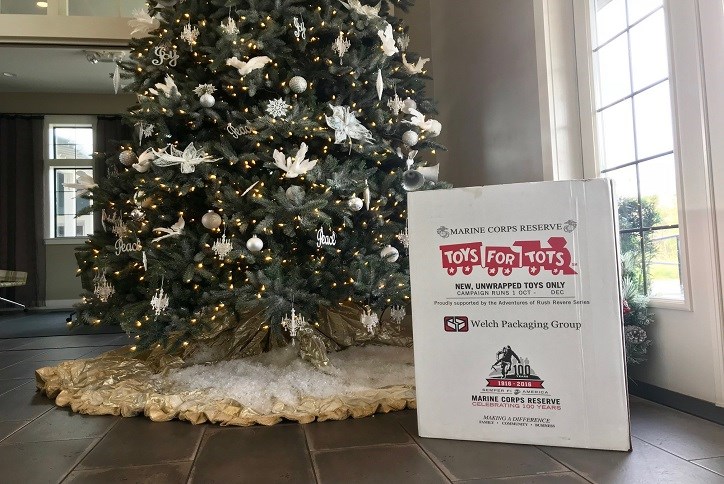 The Greatest Gift is Giving: Holiday Drive at Bexley
It's that time of year again and with this cool weather rolling into Tampa Bay, the holiday feeling has officially set in! With all the hustle and bustle that comes along with the holidays, sometimes we forget about their true meaning. The holiday season is a time to help others and give back to those who need it most. In the spirit of the season, Bexley will be collecting toys for local families in need.
Christmas is a time for giving and we could not think of anyone more deserving than children. Every child should know what it's like to be a kid on Christmas morning, but there are some who don't. We would like to spread holiday joy and do what we can to change that! That feeling creates an irreplaceable memory that is held onto and cherished, so let's help someone else experience the same thing!
Our goal is to spread holiday love, joy and memories across Tampa Bay by providing a toy or two to a child in need. Something that may seem like such a small act of kindness can make a huge impact!
So, help us in spreading the love and putting a smile onto the faces of so many. Whether you're a resident or not, we are welcoming all to donate! Stop by the Bexley Club with the toys you want to donate. While you're here, check out what Bexley is all about, have lunch and learn more about our amazing community, filled with individuals that do more than just live together but who also care for one another and our surrounding community!
The collection of the toys will be at the Bexley Club, 16950 Vibrant Way, Land O' Lakes, through December 14th. You can bring your new, unwrapped toy donations from 10am-7pm Monday-Saturday and Sunday 12pm-6pm.