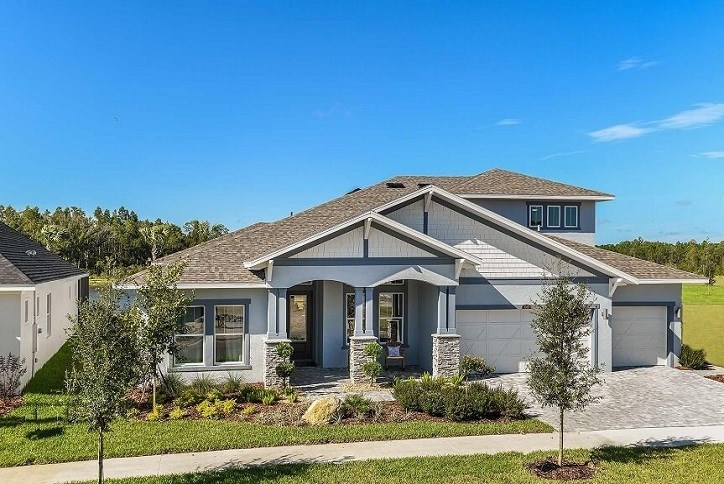 Builder Spotlight: Cardel Homes
Cardel Homes' brand-new models in Bexley's latest phase have officially opened, giving home shoppers more options to choose exactly what they want with all the conveniences of a master-planned community.
About Cardel Homes
Building homes for over 45 years, Cardel is an international builder with operations in Calgary, Ottowa, Denver and Tampa. They pride themselves on being a highly selective builder, only building in the Tampa Bay area's top communities, including Bexley. With Cardel's lengthy homebuilding history, they consider their strengths to be thoughtful floorplans, a "customer for life" commitment and a more bang for your buck philosophy.
Cardel Homes: Henley Model
Address:4093 Epic Cove Land O Lakes, FL 34638

Just opened, the Cardel Homes Henley model at Bexley is giving home buyers even more options to choose from. This model home opens onto upgraded floors and 12-foot ceilings that add a WOW factor. This spacious model is 3,000 square feet and comes with many options, including a second floor with bonus room, bedroom and bathroom. So whether you want to create a man cave, home office or just add another bedroom, this model has the space for it!
Cardel Homes: Savannah Model
Address: 4081 Epic Cove Land O Lakes, FL 34638
Why only have one garage when you can have three? This brand new 3,308-square-foot home offers four bedrooms and three bathrooms all on one floor. The Savannah model also provides an open floorplan that adds an easy fluidity to the home. With this spacious model, buyers can have the room they need so they never have to sacrifice what they want throughout every space. Cardel even offers three entry options – craftsman, traditional or European – so buyers can reflect their true style.
Cardel Homes has committed to helping customers find a place they can proudly call home. Here at Bexley, we are happy to have Cardel Homes as part of our homebuilder family!
For more information on Cardel Homes in Bexley, contact Jeffrey Lorenzo at jeffrey.lorenzo@cardelhomes.com or (813)510-4429.