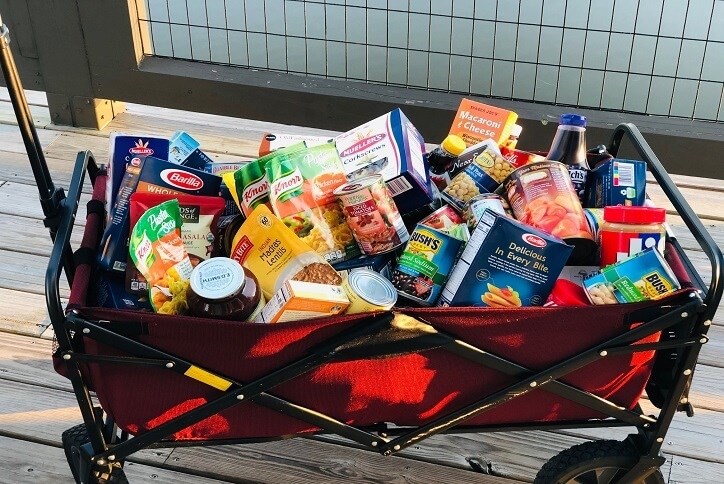 Bexley Residents Make a Big Difference
The best part of living in a community like Bexley is the feeling of togetherness and camaraderie amongst residents and neighbors. This past month showed just how powerful this can be, and the good it can do in our community. The Fall Concerts for a Cause series is always a fun and festive event where residents come out to enjoy time with their friends and families, and the best part is it's all for a good cause!  
Bexley's Fall concerts, while a great event, supports an even greater cause – it supports an organization that does so much work in our very own backyard. Feeding Tampa Bay strives to end hunger and educate individuals by spreading the message that "hunger happens to everyday people, every day." Bexley made a pledge to donate food and cash collected at all 4 concerts, including the Fall Festival, to this amazing and purposeful cause in hopes of not only helping to fight hunger, but also encouraging others to continue to support this organization.
So what was the impact?
After action-packed days filled with tons of fun, lots of love and more generosity than we could have imagined, our amazing Bexley residents and neighbors donated 343 pounds of food, plus $544, to fight hunger and spread the word throughout Tampa Bay.   We are so honored to be "home" to a community of individuals that truly support the wider community.
What now?
The 343 pounds of food and the money that has been generously donated is gathered up by the Bexley staff and delivered directly to a local food pantry in Land O Lakes so that those in need of food in our own local community can have access to it!  With our donations alone, Feeding Tampa Bay will be able to provide 5,725 meals for those in need! 
Finally, we want to send a huge thank you to our Bexley residents and neighbors for showing your unwavering support and generosity towards an organization that helps so many in our very own backyard. We would also like to thank Feeding Tampa Bay for letting us be a part of the fight to end hunger!
For more information on how you can make a difference, visit Feeding Tampa Bay.