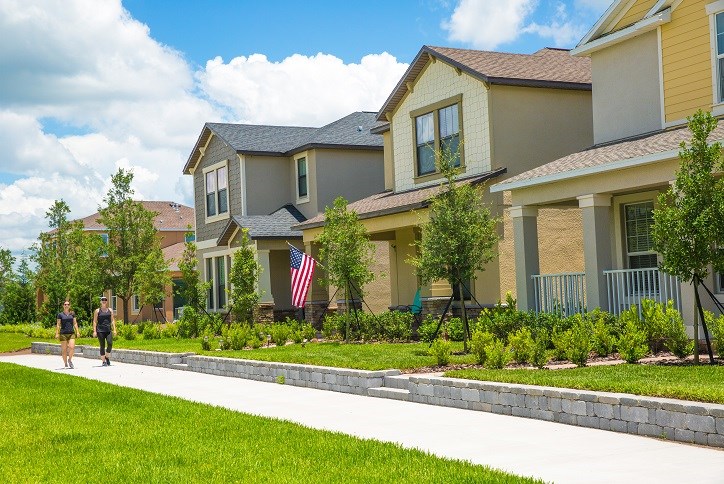 Top 5 Reasons Newland Communities Are Great for Millennials
Published December 2017
As Millennials become the next generation of new home buyers, many are looking to the suburbs to find their first home, giving them the ability to stay close to urban centers while maintaining a private lifestyle. Right here in Tampa Bay, four Newland Communities – Waterset, FishHawk Ranch and Bexley – are perfectly situated close to the city, while being far enough for the privacy that buyers are looking for.
Here are our top 5 reasons why these Tampa communities are perfect for Millennial home buyers.
1. COST-FRIENDLY HOME OPTIONS
Our communities make it easy for young families to find their first home with home options that fit more budgets without breaking the bank.
2. FLEXIBLE HOME DESIGNS
No matter your family size or lifestyle, Newland's award-winning home builders offer a wide array of open floor plan options that are perfect for your family. There are even home options with dedicated spaces and features for your four-legged friends to feel at home.
3. WORLD CLASS AMENITIES
From resort-style pools, miles of scenic trails, on-site cafes, and everything in between, our award-winning amenities are perfect for getting your dose of outdoor activities and fun all within your community.
4. LIVE YOUR LIFESTYLE
Living in a master-planned community provides the perfect blend of residential and urban flair, giving you the option to either go out on the town or nestle in the comfort of your home.
5. SUSTAINABLE AND HEALTHY LIVING
Protecting and restoring the land that we build on has always been a priority for Newland Communities. New residents can be proud that they're being provided with healthy living opportunities, from walkable schools to living in a community with green building practices.
Check out this Business Insider article featuring why Tampa was named in the top 20 hippest cities in the U.S. Or, learn more about why more millennials are choosing suburbs in this Tampa Bay Times story.