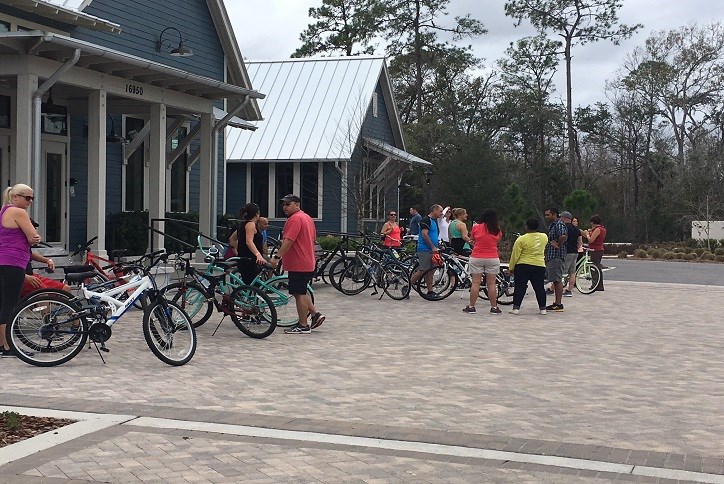 Bexley's Top Hangout Spots
As the community grows, so do the bonds among our residents.  It's so wonderful to see neighbors meeting neighbors, friendships forming and the sense of community growing stronger every day, whether it be at one of our beautiful parks or out on the trails.  Here are a few of our Bexley residents' favorite spots to hangout!             
1. Twisted Sprocket Cafe
Nothing brings people together like food!  The Twisted Sprocket Café is the perfect meet up spot to catch up with your neighbors.  Grab lunch or breakfast (served ALL day!), or sip on a glass of wine or beer, and enjoy the scenic view out on the back deck.  Café hours are Mon-Sat 10am-5:30pm and Sun 12pm-5:30pm.    
2. Bark Yard Dog Park
There are plenty of play dates at Bexley-and I'm not talking the human kind.  Residents love to meet up at the dog park for a paws-itively good time! 
3. BMX Bike Pump Track
For the residents brave at heart, the bike park is the place to be to meet fellow daredevils!  The bike park is located at Mud, Sweat and Gears Park, across the street from the Bark Yard.    
4. Bexley Club Event Lawn
The expansive event lawn is where many community events take place like Concerts for a Cause, Bexley Morning Markets and the Easter Festival, making it the perfect place for neighborly gatherings. 
5. Avid Trails
Tackling the miles of trails in Bexley is more fun with a buddy!  Pick a starting spot (like the beautiful boardwalk behind the Fitness Center) and meet your neighbor for a walk (or run!) on the trails.  Don't forget to stop by the Bexley Club for your Adventure Guide!