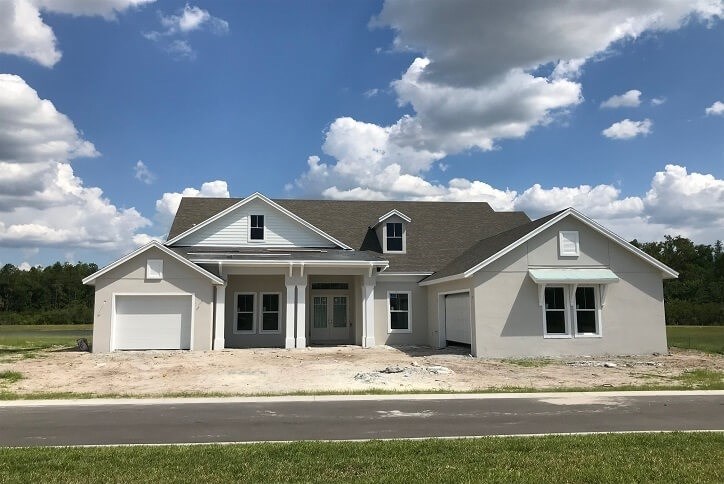 Why New Construction Homes may be the choice for your new home!
Published: July 2021
Here you are. Looking for a new home and asking yourself what is the best option for you. You are most likely contemplating between these three options: build a home from the ground up, purchase a home that is being constructed (also known as an inventory home or Quick Move-In), or you can buy a resale home. Moving into a new construction home, whether you build it or choose an inventory home, has many perks. Let's discuss just a few. 
The Convenience and Comfort of New
One of the perks of a new construction home is that everything is, well, new. From your roof to your water heater to your air conditioning system, nothing has suffered wear and tear. This can save you a bundle compared to a resale home, where important systems may need to be replaced soon. The peace of mind that comes with brand-new everything? That's priceless. 
No Hidden Costs
Resale homes have plenty of extra costs in addition to the price tag on the home. You'll want to factor in updates and improvements both large and small. On a small scale, you may want to paint the walls or redo the floors. On a large scale, you may want to remodel the kitchen or replace the roof. These costs will continue to creep up on you long after the closing papers have been signed. 
Move-In Ready
The other part that home improvements will play in a resale home? The timeframe to move. When you close on a new construction home, you know that it is ready to move into. When you close on a resale home, you may have weeks or even months of renovations before you can move in - all while paying for two mortgages. 
Up-to-Date Safety & Energy Efficiency
As time passes, technology moves forward. This means that energy-efficient features and safety features have both gotten more advanced. When you purchase a resale home, the energy-efficiency and safety features may not be up to today's standards. This is especially important in a state like Florida, where hurricane codes are constantly evolving. 
The Perfect Floor Plan
When you build a new construction home in Bexley, you have more than fifty floor plans to choose from. However, when you consider the personalization options, the possibilities are almost endless. Would you like your flex space to be a bedroom or study? Should your primary bathroom include a super shower or a garden tub and standing shower? When you build new, you'll be certain that the floor plan you choose is the right fit for you and your family. 
These represent just a few benefits of buying a new construction home. If you're ready to start shopping for a new home, visit our virtual home shopping hub, or explore our Homefinder now!