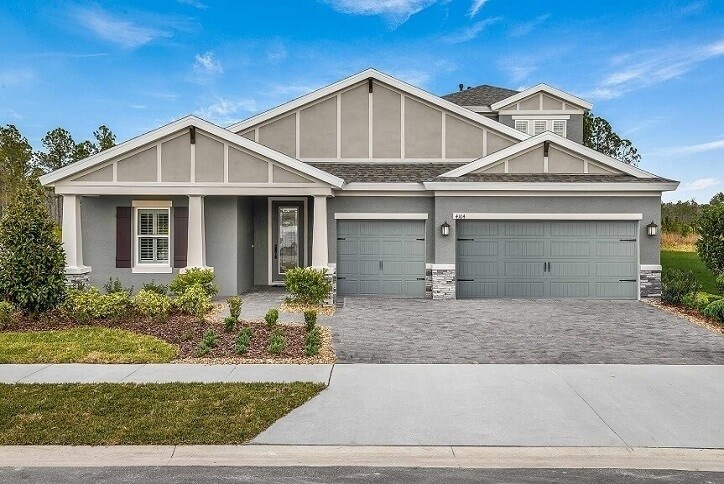 Are your finances ready to buy a new home?
You may have heard about the return on investment and other benefits of owning a new home. But, it can be an extensive process for someone purchasing their first new home. It can help to have all of your documents and a checklist ready to go. Below are some tips.
WHAT CAN YOU INITIALLY AFFORD?
Get Pre-Qualified - Looking to know what you can afford? Meet with a lender to get the bigger picture and review your overall assets, debts and income. This analysis will give you a price range to start with.
Know Your Dept-to-Income Ratio (DTI) -

Your DTI is the sum of your monthly debt payments divided by your monthly gross income. Loan type and any first-time homebuying assistance programs you may utilize might require a DTI under a certain percentage. The highest DTI to still get a Qualified Mortgage is 43%.

 
HOW DO YOU BUDGET FOR ONGOING FEES?
Budgeting Your Monthly Payments - Your pre-qualification number should be viewed as the maximum amount you can spend on a home to remain in budget. Ask yourself, what monthly payments will you feel comfortable making without putting pressure on your budget?

Consider the CDD/HOA Fees and What They Include -

Community CDD/HOA fees are an additional monthly payment to consider in your budget. However, at Bexley the CDD/HOA fees help pay for many of our outstanding amenities including parks, miles of trails, playgrounds, dog parks, The Bexley Club and much more!
WHAT DO YOU NEED FOR CLOSING?
Review Down Payment Options -

There is no set percentage required for your down payment. Your payment could be as low as 3%, depending on the loan you apply for. However, a lower down payment requires private mortgage insurance (PMI), which can ultimately increase the entire mortgage loan by .5 – 1% each year. This is a big step in the home buying process that needs to be considered carefully.

Include Closing Costs -

The down payment and closing costs are two separate expenses. The buyer's costs include mortgage insurance, homeowner's insurance, appraisal fees and property tax, coming out to an approximate 3-5% of the home's total price. During the home buying process, closing costs can sometimes be negotiated with your homebuilder, and first-time homebuyer assistance programs are also a resource.
Anyone who has purchased a new home knows that the expenses don't always stop here. Sometimes, you need assistance for moving costs, new furniture for specific spaces, or you need to explore new living expenses. Lastly, don't forget to plan a small budget for celebrating your new dream home with your family and friends! Have more questions? A mortgage lender or real estate professional can be helpful during this process.
Materials regarding DTI ratios, interest rates, PMIs and/or loans are provided for informational purposes only and no representation or warranty is made that you will qualify for any tax credits, interest rates, and/or loans as described above.  The information provided does not constitute legal, tax, accounting, financial, investment or other professional advice, service or consulting of any kind.  Please consult with your qualified real estate, financial, accounting and legal advisors regarding your specific circumstances and your purchase.