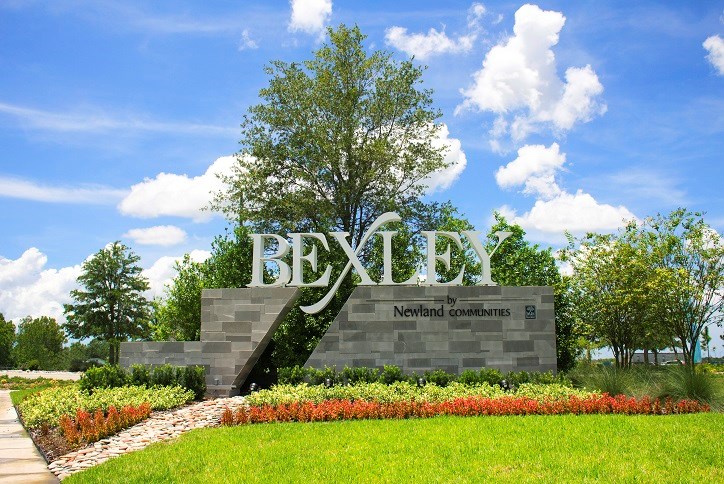 Newland's Newest
Published August 2017

Bexley is just one of the award-winning communities created by Newland Communities. As the largest private developer of planned residential mixed-use communities in the United States, Newland has a reputation for offering a range of homes and amenities so that families can live in the ways that matter most to them.

With nature as its inspiration, Bexley was conceived as an intimate collection of homes with outstanding amenities to encourage a range of outdoor activities. Nestled among cypress domes, oak hammocks and pine flatwoods, our 1,825-acre community features significant conservation areas, along with other resort-style amenities such as the Twisted Sprocket Café, pools, custom-made playgrounds, a bicycle pump track and fitness trails.

In the coming years, Bexley will be home to a number of retail and commercial developments, including an emergency department affiliated with Florida Hospital. As Bexley evolves, residents are at the heart of Newland's decision-making, so that every expansion continues to make the community even more desirable.

Bexley isn't Newland's only new community. Currently, the company is developing neighborhoods to live, work and play in 14 states across the U.S. In South Carolina, Nexton will offer 13,000 single-family and multi-family homes on about 4,000 acres just outside Charleston. Like Bexley, Nexton will also have about 400 acres dedicated to commercial use, including a medical campus, town center and other retail and commercial projects. Nexton marks Newland's first project in Charleston, which has been named one of the best places to live, work and retire in the U.S.

Outside of Houston, Texas construction on Elyson, will soon get underway. Located north of Interstate 10, Elyson will have 6,200 homes and a significant commercial core on 3,600 acres. In keeping with Newland's philosophy of offering outstanding amenities on site from day one, Elyson will be home to a community center with café, pool and fitness center. Plenty of open space and a trail system to connect the various neighborhoods are planned, as well as an on-site school.

As one of the premier master-planned communities, Newland has something to offer just about every homeowner.