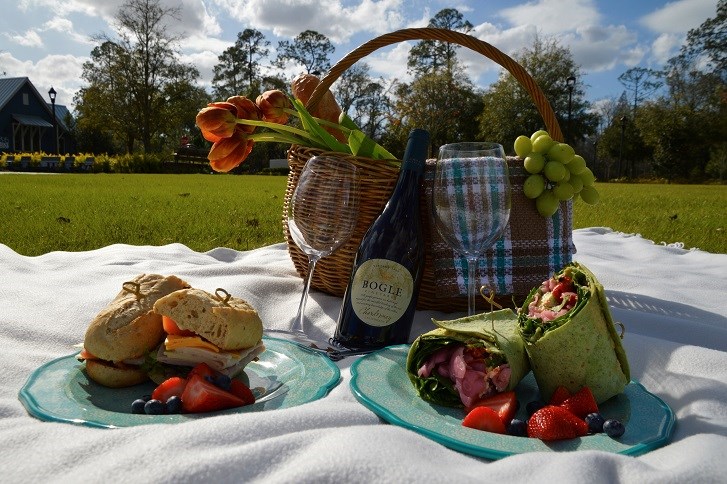 How to Spend Valentine's Day in Bexley
Published: February 2021
Spread a little love! Valentine's Day is coming up and we've rounded up the very best ways to celebrate - no matter your relationship status. 
For the Active Couple: Walk the Trails
If you're the type of couple who prefers adventure to relaxation, why not explore Bexley's 10+miles of trails? Weaving through Florida landscape with charming scenery, there's always something new to see.
For the Creative Family: Get Crafty
Grab some chalk and write Valentine's messages on your sidewalk for your neighbors to enjoy! Show that hearts come in many colors and sizes.

For the Relaxed Couple: Picnic at the Park
Bexley offers a variety of parks and lawns perfect for picnicking. What you pack in your basket is up to you, but be strategic with the time. We recommend sunset time, Bexley's sunsets are breathtaking!

For the Romantic Couple: At Home Date Night
Here is a romantic idea for you. Set up a comfy backyard movie night under the stars. If you don't have a way to watch outdoors, stay indoors, but forego the couch for a cozy blanket on the floor. It feels so much more snug. Wine optional, but preferred.

For the Fun Family: Splash It Up
Bexley has two pools perfect for family fun. If it happens to be a chilly day, not to worry, in our heated pool your family will have a blast anyway.

 For the Dog Dad (Or Mom): BarkYard Playdate
We're strong proponents of the idea that pets are family too. If it's just you and Fido this Valentine's Day, revel in it. Take your pup for a playdate at the dog park and enjoy having no V-Day commitment!

For the Best Friends: Galentine's Day 
Get together your group of girlfriends and come to Twisted Sprocket Cafe for delicious mimosas and awesome food. Chat and laugh the day away!

No matter how you choose to celebrate this romantic holiday, you can do it in style at Bexley!