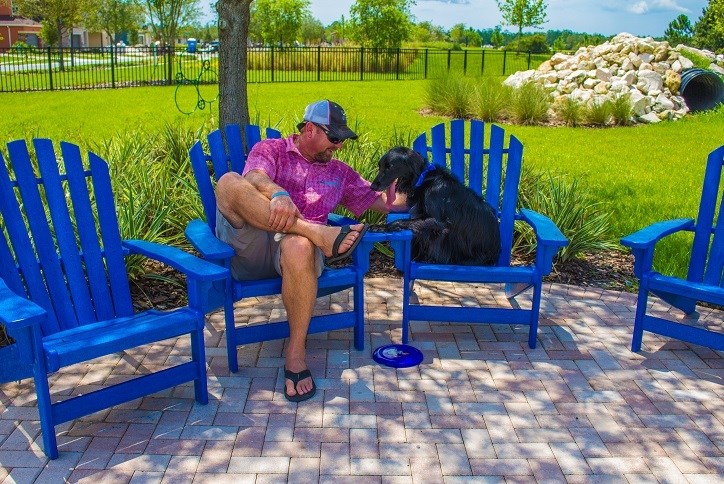 5 Reasons Why Living in Bexley Makes Working From Home Easier
Published: June 2020
Working from home has been rising in popularity in the past few years. In the past few months, the coronavirus has necessitated an even sharper uptick in the number of people working remotely. Even after the tribulation surrounding the coronavirus subsides, it's expected that many jobs will remain virtual. We're sharing ways that your community makes an impact on how you work from home. Here are 5 reasons why working from home is easier in Bexley.
 Flexible Floor Plans
What has the biggest impact on how you work from home? Well, your home. Whether you prefer to work in a dedicated home office, a bright and open great room, or on the lanai, Bexley has a wide range of floor plans, so you're sure to find the perfect one to suit your style. Browse all our plans here.
Happy Trails to You
After you've been working from home all day, it can be nice to escape after your work day is over. Bexley offers over ten miles of trails that you can explore to unwind. Strolling our picturesque trails is also a great way to take a break during the work day. 
Perk Up at The Twisted Sprocket Cafe

It's not every day you find a community with its own café - but then again, it's not every day that you find a community like Bexley. Stop by The Twisted Sprocket Café for a cup of joe, an omelette, or a fresh-baked muffin. If you need a change of scenery, bring your laptop and work on our free Wifi network out on the deck for a peaceful lake-view.  
Work Hard, Play Hard
Staying productive and happy is all about balancing work and life. At Bexley, it's easy to strike that balance. With a dazzling line-up of resort-style amenities, there's always a new way to play.  Splash it up in the pools or sweat it out on the soccer field. Race around the bike pump park or let your four-legged friends run free in the dog park. Whatever your fun, you'll find it here - and with no commute time, you'll have even more time to enjoy it all. 
Keep Connected
We know - working from home can get lonely. Self isolation is, well, isolating. And we're all under stress in one form or another. Now, it's more important than ever to find connections. At Bexley, you'll not only find neighbors in unity, you'll find a vibrant community of fellow virtual workers happy to share their tips and tricks.