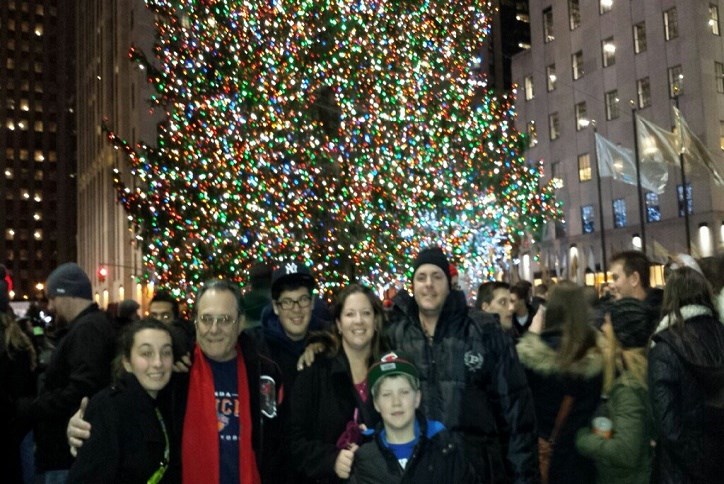 From Realtor to Resident
Published August 2017
As a Realtor, Chris Freyre has visited dozens of housing communities throughout Tampa Bay. But when it came time to buy his first home he was looking for a neighborhood with a reputation for excellent schools, an easy commute to work and a three-car garage. A quality builder was also a priority for Chris, who has extensive experience working in construction.
After visiting several different communities, the choice was clear for Chris and his fiancé. Bexley ticked all their boxes.
"What it came down to was lifestyle," says Chris, who admits that he and his future bride are most excited about the host of amenities that Bexley offers, such as walking and biking paths, exercise stations, dog parks and the Twisted Sprocket Café.  The burgeoning Highway 54 corridor, with its planned retail shops and an emergency department were also positive considerations in the couple's decision.
"I love the Newland concept of a master-planned community. The whole theme behind Bexley was just a great draw."
At Bexley, residents enjoy an intimate community inspired by nature, where kids can play on custom-made playgrounds, and neighbors get to know each other at regularly scheduled events or meet ups at the Twisted Sprocket café, which offers meals, snacks, wine and beer.
"We've been to all of the events so far and have had a great time. The July 4th celebration was fantastic. The fireworks were amazing and there was a wonderful mix of people of all ages. Everything has been above my expectations, so far."
Chris and his soon-to-be-wife expect to move into their new home in September 2017. Until then, you may just find them sitting lakeside at the café sharing the Bexley experience with friends and family. Be sure to say hello!