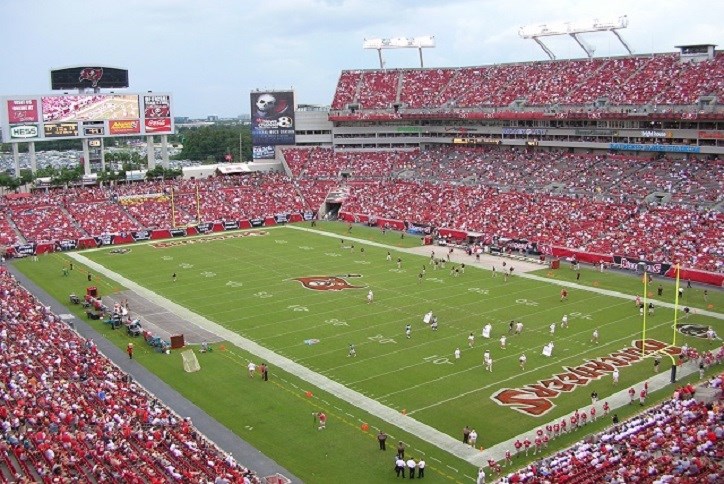 Go Bucs!
Published July 2017
Football season is almost here! That means Sunday's here in Tampa Bay will be spent cheering on the Tampa Bay Buccaneers.

As the 2017-18 season gets underway, the Bucs are in the national spotlight, thanks to the HBO sports documentary show "Hard Knocks" which will highlight the team's training camp. Add to that talk of the Bucs winning the NFC South title and there's good reason to be hopeful that it's going to be a great season.

Some new faces are expected to help the team make a big impact this year. The Bucs acquired wide receiver DeSean Jackson from the Washington Redskins in free agency and drafted Alabama standout O.J. Howard in the first round of the NFL draft. Combine them with third year QB and franchise player Jameis Winston and a playoff appearance is possible – something the Bucs haven't been able to accomplish in ten years.

The Bucs are dealing with some off-season injuries, especially among their defensive linemen, but if the team can stay healthy coach Dirk Koetter will have the winning season he's been working towards and fans will have some bragging rights.

Fans know that the Bucs haven't always had an easy road since fielding their first team in 1976 as part of the NFL's expansion effort. But the Bucs are capable of greatness. They took home the Lombardi Trophy after winning Super Bowl XXXVII in 2002 under Coach Jon Gruden.

Gruden is just one of the legendary names that are tied Bucs history. Before he was named to the Hall of Fame, coaching legend Tony Dungy guided the team to their winning season in 1997. Other Hall of Fame players representing the Bucs include Derrick Brooks, Warren Sapp and the team's very first draft pick, Lee Roy Selmon. He's so revered the City of Tampa named the Selmon Expressway after him.

In recent years, the Bucs have been through a string of head coaches. Greg Schiano lasted only a year, and Lovie Smith, was let go after the 2016 season. And there were rumblings over whether public funds should pay for needed improvements to the Bucs home field, Raymond James Stadium. Regardless, team owners, the Glazer Family, (which also owns the legendary Manchester United soccer team in the United Kingdom) seem determined to do what it takes to field a winning roster.

With a young star quarterback and a united team effort, this could be one of the best seasons yet for the Bucs.