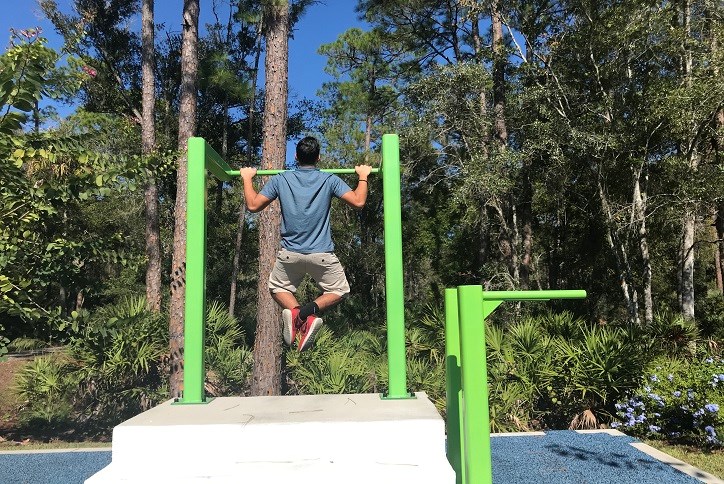 Let Bexley Help You Reach Your 2019 Goals
Bexley is the best place to achieve your New Year's resolutions! There are so many ways to start something new or get back to something you always wanted to complete or achieve and never got around to.  Whether you're trying to infuse healthy options into your diet or get outdoors more for fitness or for mindfulness, Bexley is the place for it! 
Get Active – If there is one thing Bexley is in ample supply of, it's ways to be active! With five different parks, numerous fitness stations and many trails to explore, getting outdoors and exploring while you burn some calories at Bexley is anything but boring. With the various options available, you can change up your workout from week to week to add in some diversity. Whether you're taking a different trail or working a different muscle at the fit stations, there are many ways to keep your workouts entertaining and fun. There is also a fitness center if the weather is less than ideal, so fear not! There is always a way to stay on track at Bexley!
Healthy Eating – The Twisted Sprocket Café is the onsite café at Bexley and is located inside The Bexley Club. There are many different options to choose from if you are looking for some healthy alternatives this new year. From mouthwatering Acai bowls and omelets for breakfast, to the famous Twisted Sprocket salad and other options that will not disappoint, the Twisted Sprocket Café is a great spot to grab a quick bite or sit for a while without having to break your new health goals.
Community Events – If your resolution is to expand your horizons and get to know your neighbors, the community events at Bexley are a perfect way to do just that! From grabbing a glass of wine at The Bexley Club to enjoying the fresh produce from local farmers at the Monthly Morning Markets, there are plenty of opportunities to socialize and meet your neighbors! There are always a variety of activities going on at Bexley that many residents attend so get out there and get to know your fellow residents!
No matter what your goals are this year, use what is around you to your advantage to crush your goals and achieve what you are striving for this year!