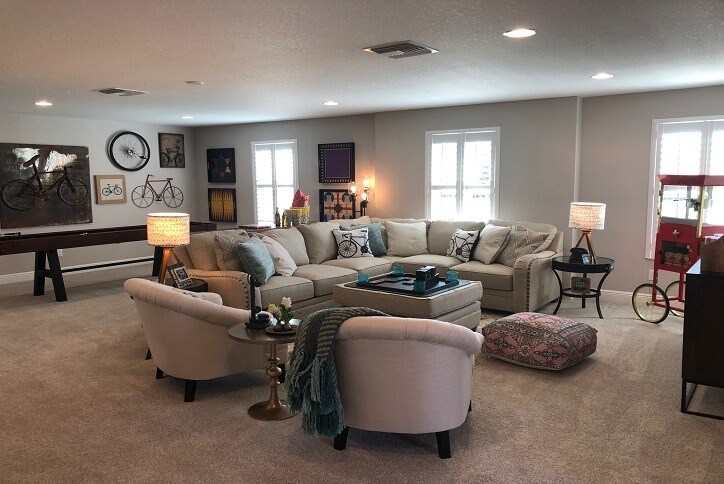 Top 4 Home Trends to Look for in a New House in the New Normal
Published: June 2020
After months of stay-at-home orders, many families are considering their homes and its functions in a whole new light, and many are realizing that home just isn't where the heart is anymore. If you're looking for a new home, consider these 4 trends you're likely to see in the "new normal." 
More Flexible Spaces
Chances are that lately you've noticed your kitchen table turn into a classroom, or your bedroom turn into a home office and fitness center. In a pinch, maybe your closet has even been used as a quiet haven for virtual meetings. In your new home, you may want a flex space or two that can easily transform between uses.
Comfortable Kitchens
As we have been foregoing restaurants and take out, we've been reacquainted with our kitchens (or meeting them for the first time). In your next house, look for a kitchen that gives you adequate space and storage to make all that cooking feel like less of a chore. Explore our virtual tours gallery to be inspired by our model homes' kitchens! 
Storage Space
The idea of stocking up on household essentials likely won't be going away any time soon. Consider more storage space in your new home, such as walk-in closets in the secondary bedrooms, a bigger pantry, or under-the-stair storage space. 
Access to the Outdoors
Spending so much time indoors has served to highlight the importance of the great outdoors. If you're feeling confined in your current home, consider a new home with lots of windows or glass doors to maximize natural light, or a porch or lanai where you can sit outside and enjoy the weather. You may also want to consider a community with trails and other outdoor amenities. 
If you're looking for a new home, explore our Homefinder and find your perfect plan now!