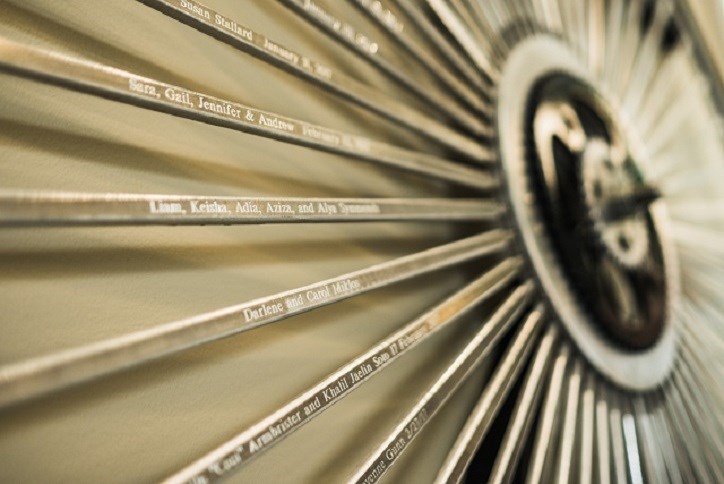 Bexley's Founders Wheel
Published June 2017
Bexley isn't your average cookie cutter community. You can feel the difference. Bexley is for people who want to have strong bonds – with their family, their neighbors and with nature. A select group of people understood Bexley from the very start. They realized that Bexley was designed to be a community where residents turn off the technology and strive to live more active lifestyles. That it's a place where kids ride their bikes and climb trees, and neighbors meet their neighbors for a short jog or stop by for impromptu barbecues.

To honor the residents who were the first to recognize Bexley's unique concept, we've created the Founder's Wheel. Head to the Bexley Club, and you'll see the custom-made creation in the shape of bicycle wheel hanging on the wall. Each spoke will be engraved with the names of Bexley's founding residents and families, 50 names in all.

"We set out to make Bexley a community that is like no other," said Jaclyn Normile, Marketing Manager for Bexley and developer, Newland Communities. "Our first residents come from all walks of life. They all saw the vision of what we want Bexley to be, that and we wanted to create an heirloom so that they will always be remembered."
 
The Founder's Wheel is our special and unique way of recognizing the people who are helping us to create the legacy of the Bexley community.