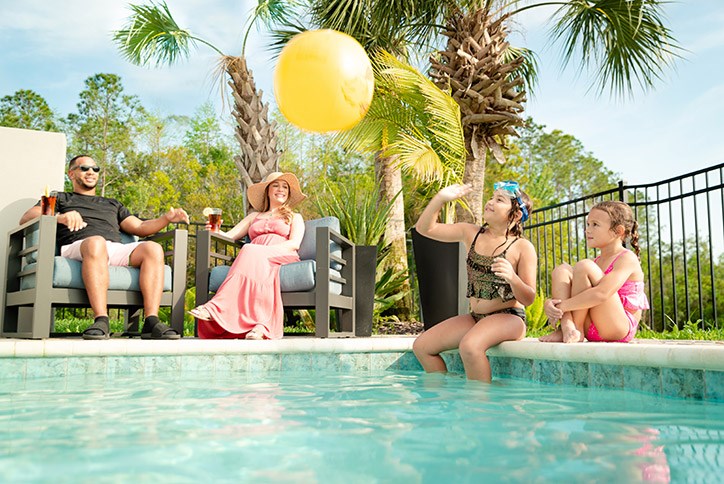 Top 8 Things to Do Around Land O' Lakes This Summer
When planning summertime activities in Florida, destinations like Orlando, Miami, and Key West may come to mind. And while these are great spots for vacationing, they're not all that Florida has to offer. Another fun town to visit is the area surrounding Bexley – Land O' Lakes, Florida.
Here are the top 8 things to do around Land O' Lakes this summer, just a short drive from Bexley.
1. Explore Conner Preserve
Conner Preserve is an almost 3,000-acre nature preserve featuring marshes, pine flatwoods, and sandy ridges. In the preserve, you can see all sorts of wildlife. These run the gamut from coyotes to deer and even alligators.
Not only can you hike in Conner Preserve, but you can also bike, camp, ride horses, and more. The preserve features 15 miles of unpaved multi-use trails that can be used for hiking or mountain biking. There are also 6 miles of equestrian trails for horseback riding. Flying model airplanes is also popular in Conner Preserve with a large flying field maintained by the Bay City Flyers model airplane club.
2.  Take Your Pup to the Park
Have a dog? There are two great parks in Land O' Lakes for an afternoon out with your pup. Let them stretch their legs at the dog park at the Land O' Lakes Recreation Complex. Or, if you live in Bexley, the Bark Yard is practically in your backyard! If you're interested in journeying outside of Land O' Lakes, there are plenty of Pasco County dog parks just a short drive away.
3. Explore the Hub at Bexley
Looking to grab a bite to eat or socialize? If so, The Hub at Bexley is the place to go! This outdoor retail space offers a range of services, bars, and restaurants such as Grain & Berry, Burnin' Down Candle Company, Headline Barbers, The Poke Company and Thirsty Buffalo Brewery, with so many more coming soon. Located towards the entrance of the Bexley community, The Hub is quickly becoming a popular spot in Land O' Lakes.
4. Go Golfing
Golfing is one of the most popular summer activities in Florida, and Land O' Lakes is no exception to this. The area sports three golf courses, all of which are highly rated. These include the Plantation Palms Golf Club, the Groves Golf & Country Club, and TPC Tampa Bay.
Whether you've been playing for years or are just getting into the sport, you should give one of these courses a try. They offer lessons as well as club rentals, so it is easy to take on a new hobby or refine your skills!
5. Test Your Aim at Tampa Bay Sporting Clays & Archery
Consider taking a trip to Tampa Bay Sporting Clays & Archery, located right here in Land O' Lakes. This facility provides all sorts of clay disc and archery shooting courses. It even offers lessons to those who have never shot before. Whether you're a first-timer or an experienced hunter, Tampa Bay Sporting Clays & Archery has something for everyone.
6. Visit One of the Nearby Beaches
The Tampa Bay area, and more specifically Land O' Lakes, is in close proximity to a variety of beautiful beaches.
From the top-rated beach of Clearwater to local treasures like Ben T. Davis Beach, Indian Rocks Beach, and more, you can take your pick for a fun day in the sun. Most beaches are within a 30-minute to one-hour drive of Land O' Lakes and can easily be a fun and relaxing day trip.
Grab a beach chair, put on your sunscreen, and take in some of that bright Florida sunlight and clear blue water.
7. Splash About at a Waterpark
There are numerous waterparks located in close proximity to Land O' Lakes, including The Lift Adventure Park, and Adventure Island, to name just a few. From lazy rivers to adrenaline-inducing activities, there is something for every interest and age. With great weather throughout the year, you might even consider getting a yearly membership so you can take the whole family whenever you like!
8. Take Advantage of the Bexley Clubhouse
Interested in moving to Land O' Lakes? If so, you might consider making Bexley your home. With a range of amenities to enjoy each day, there is always something to do just a few minutes from home.
Bexley's Clubhouse, also known as The Bexley Club, provides pools and a splash pad, a fitness center, a game room, lounging areas, the Twisted Sprocket Café, and more. It's a great resource to have in the center of the community and will help you add a bit of relaxation and luxury to your everyday life.
Interested in Living in Land O' Lakes, Florida?
As you can see, there are plenty of fun things to do this summer and throughout the year, in Land O' Lakes, Florida. Do you have an interest in living in the area? If so, check out the final few new homes available in the Bexley community.