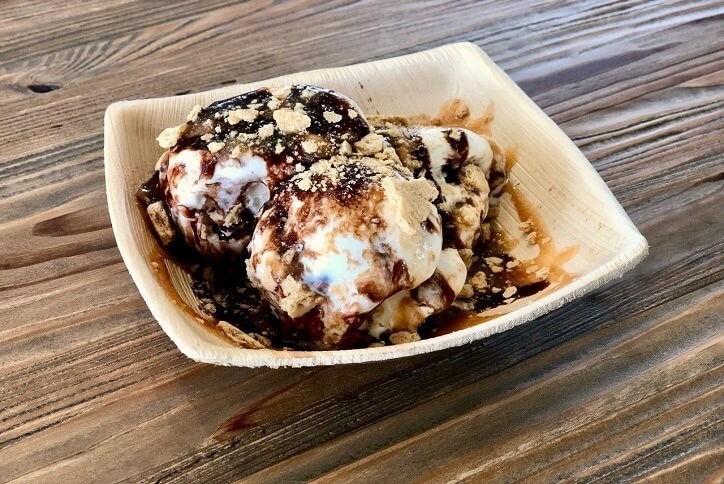 From the Twisted Sprocket Kitchen: Samoa Sundae With Toasted Coconut Ice Cream
Published: May 2019
Excite your taste buds with this delectable treat!
Ingredients
3 scoops toasted coconut ice cream
Chocolate Syrup
Carmel Syrup
Graham Crackers


Instructions
1. Put 3 scoops of toasted coconut ice cream in your favorite ice cream bowl.
2. Drizzle a little bit of the chocolate syrup and a little bit of the caramel syrup on top.
3. Sprinkle with crushed graham crackers. 
4. Enjoy!