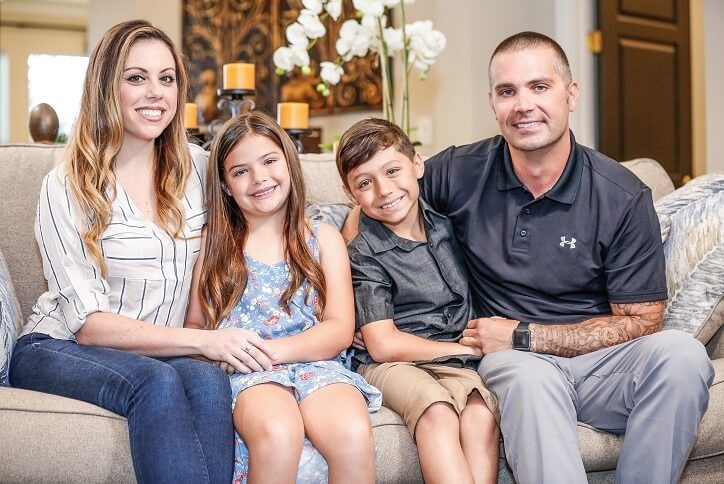 Meet Our Residents: Kyle and Shannon
Kyle and Shannon, along with their two kids, have been residents of Bexley since January 2018. Before moving to Bexley, while the couple was living nearby in Pasco County, they took Bexley for a "test drive" through Bexley's free Resident for a Day program. All it took was one bike ride through the community to view the model homes and amenities for the couple to immediately fall in love with Bexley. In fact, they signed the contract for a home in the community just a week later.
For Kyle, his favorite part about Bexley is how it's very self-contained and everything is within reach. Shannon believes the community was a great fit for their family because of the mix of other young families, great schools and the beautiful, open landscaping. She also loves that the multiple community parks help keep their son and daughter active - there's always lots to do with an abundance of outdoor activities. If Kyle and Shannon had to describe the community with just one word, it would be peaceful. Check out their Bexley testimonial video to hear more!