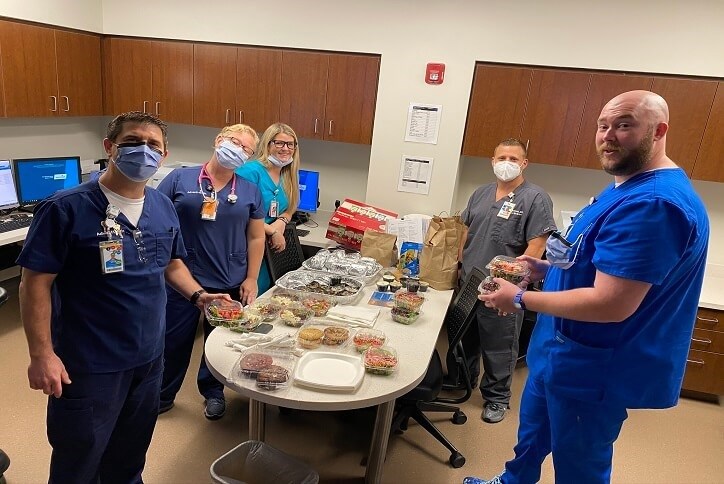 Bexley Neighbors in Unity
Published: May 2020
Now, more than ever before, we're seeing the true power of close-knit neighbors and people you can count on. At Bexley, we've seen families illuminating their walkways to honor healthcare workers on the frontlines.  We've seen people find joy in nature with outdoor scavenger hunts.  We've seen families spread positivity through beautiful chalk art.  We've seen the Bexley Elementary teachers drive through the community to say hi to their students.  People are sharing gratitude for their community and neighbors who are like family. 
And it's not just in Land O Lakes - Newland families across the country have been sharing photos and videos showing how they are supporting their neighbors. People choose a Newland community because it offers more than a new home, it's a place where you find strength in neighbors. Now we are seeing those connections give people the support, courage and hope they need.
Even in the face of uncertainty, they are united. Here's a glimpse-
We've been inspired, uplifted and hopeful as we see our larger Land O Lakes community and others share their messages of hope. We've always known how much community matters, and we thank all our Bexley families for uniting when it matters most.
Share how your community is coming together with #NeighborsInUnity.