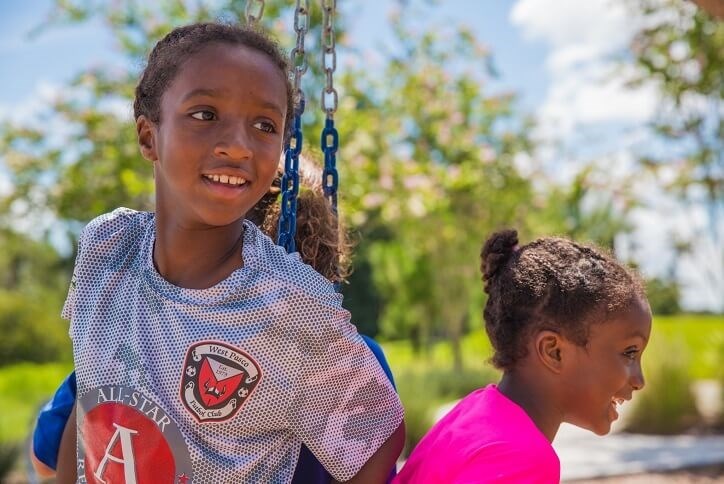 School's Out, Summer Fun is In
At Bexley, you don't have to travel far to send your kids to summer camp.  There's a myriad of options nearby for children of all ages and all interests.
Bradstreet Sports Camp at Imagine School Land O Lakes
Bradstreet camps are designed to keep kids active while enjoying a variety of team/individual sports and educational classes.  Kids will enjoy a wide variety of sports such as Martial arts, soccer, tennis, golf, basketball, dance, volleyball, flag football, and more.  Plus, experience classes like Wacky Science, drama and acting, creative art, music, heroic history, computer labs, and more!  Bradstreet offers camps at multiple locations, including Imagine School, just 4 miles from Bexley.
With 5 awesome summer camp themes, every day brings new and exciting activities at this summer day camp!  Each week is full of friends and counselors, games and crafts, plus field trips and snacks.  Creative World offers camps for the arts, exploration, innovation, water activities and games! Located just 4 miles from Bexley, let your kids experience fun learning adventures close to home. 
Summer at the Lakes at Academy at the Lakes
Only 9 miles away, summer day camp at Academy at the Lakes has over 60 programs for kids ages 3-15 for full or half day sessions.  They even offer extended care!  Programs cover all areas of interest including robotics, photography, jewelry making, dogs, sports and so much more!  
Camp Cheval
Less than 10 miles away, Camp Cheval offers a variety of specialty camps like cheer, golf, cooking, acting, outdoors and more!  Programs offer full days and half days, for kids from preschool to high school. 
Enjoy sports camps and specialty camps at the YMCA, James P Gill branch in Trinity, just 12 miles west of Bexley.  Sports camps are a great opportunity for kids to not only learn how to play different sports, but also character building qualities like leadership, conflict resolution and teamwork.  Kids can explore a variety of interests at a specialty camp.  Does your child like the great outdoors-there's a camp for that!  Do you have an inquisitive child that wants to know how things work-there's a camp for that!  How about the avid reader that enjoys fantasy, adventure books-there's even a camp for that!