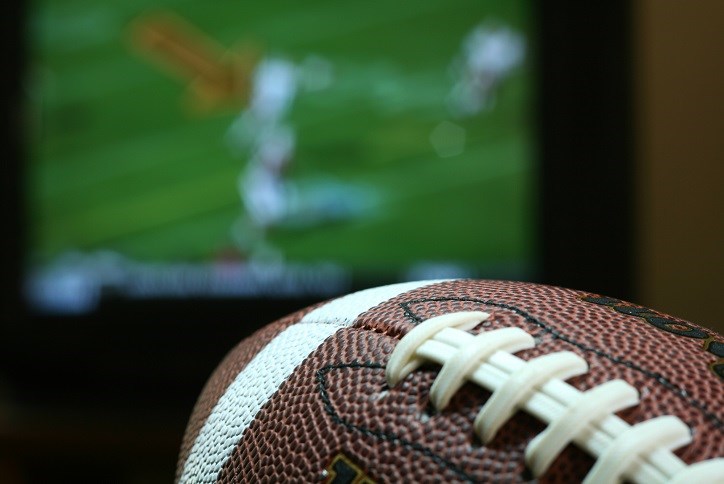 5 Tips to Host a Winning Super Bowl Party in Your New Bexley Home
Each year more than 45 percent of Americans throw or attend a Super Bowl party. If you're thinking of hosting a bash yourself, there are a few things you can do to pull off the perfect party that will have your friends and Bexley neighbors begging you to host it every year.   
Make Sure Your TV is Big Enough
A Super Bowl party isn't much to fun to watch on a small screen — you want all your guests to be able to see the action. When it comes to Super Bowl viewing, the bigger the better! 
This doesn't mean you should feel obligated to run out and buy a 60" set, though — it just means you may want to pass on hosting a Super Bowl party if you don't have a TV large enough for your intended amount of guests to comfortably watch the game.
Make sure there's plenty of comfortable seating for all attendees as well; set out additional chairs and cushions if needed so that everyone has a place to relax.  
Serve Super Bowl Food and Beverages
One of the best parts of any Super Bowl party is the food, so make sure that what you serve is memorable. Sure, you can set out chips and dip and call it a day, but your guests will be expecting more. Keep up with the day's theme and make the meal super. 
Step up your food game with buffalo chicken wings, potato skins, guacamole, sliders, chili (this spicy beer chili recipe is perfect for the big game day) and more. Most of these favorites are easy to prepare.
You'll also want to stock up on plenty of beverages to wash all that food down with. Beer rules the day, but have soft drinks, water and other non-alcoholic options available for designated drivers and guests who don't drink spirits. You may even want to mix up a game day cocktail such as margaritas or punch.  
Play Super Bowl Squares
Not everyone likes to bet on the outcome of the game, but a Super Bowl squares pool gives everyone a chance at winning some extra cash with no skill needed!
You'll want to begin by drawing or printing out a 10 by 10 grid and assigning one team to the rows and one to the columns. Guests who want to play can choose their square by writing their name to claim it. Once all the squares are filled and before the game begins, randomly assign numbers zero through nine to each column and row —these numbers represent the score. Check out Super Bowl Squares on how to win and for variations of the pool.  
Place Fun Bets
Other options for your gambling-loving guests can include fun bets on silly details of the game. For example, you can bet on what color the Gatorade will be that douses the winning team's coach, what time the game will end, or who the Most Valuable Player will thank first. 
Are You Ready for Your Super Bowl Party?
By following these tips, you're sure to have a Super Bowl party that your guests will be talking about for weeks. Don't forget to put up football-themed decorations or décor that matches the teams' colors!
If hosting a Super Bowl party or any gathering in a new home is your dream, check out our available homes in Bexley. Contact us today so we can help you find the ideal home for you.