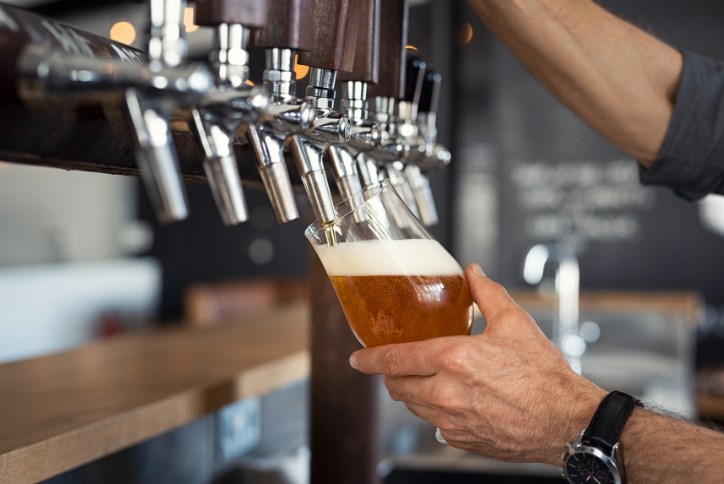 Thirsty Buffalo Brewing Company
Published: July 2022
Looking for your new neighborhood spot to grab a drink with friends? We are excited to announce Thirsty Buffalo Brewing Company - joining The Hub at Bexley. Read on to learn more about how brewery owners Mike and Erin Bishop, husband and wife team, and Jack Lucas plan to share their love of craft beer with both Bexley residents and the local community.  
About Thirsty Buffalo Brewing Company
Jack and Mike are long-time friends who happen to share a passion for craft beer. After years of dreaming about going into business together, the ideal time and place came together with the development of The Hub at Bexley. As longtime Pasco County residents, Erin and Mike knew Bexley's convenient location in Land O' Lakes was the perfect place to bring their brewery plans to life. 
Thirsty Buffalo Brewing Company will occupy over 4,000 square feet of space at The Hub and will feature charming handmade wood tables and large glass garage doors for an indoor/outdoor experience. The brewery will feature 16 taps of delicious craft beer, as well as a variety of wine offerings. And while food is not on the menu, the owners are working with other tenants of The Hub to bring both, food and drinks, events to the brewery in the future.  
The Thirsty Buffalo Brewing Company team is looking forward to getting involved with the community and offering a place for people to connect with others. Their goal is to be a local watering hole that provides patrons with extraordinary beer choices, excellent service, and a welcoming atmosphere for all to enjoy a drink. 
The Grand Opening for Thirsty Buffalo Brewing Company is slated for late 2022. Stay tuned for additional updates about the brewery, as well as additional tenants of The Hub.