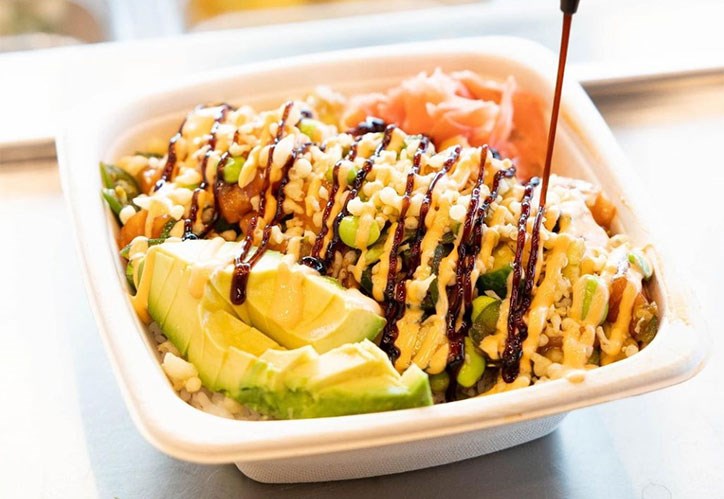 The Poké Company Coming to The Hub
There's a New Poké on The Block!
Fresh flavors are coming to The Hub at Bexley this spring! As a small franchise located primarily in Florida, The Poké Company is committed to simple, high-quality ingredients prepared daily to ensure freshness. With the ability to create your own bowls and burritos, no matter your lifestyle or cravings, you can get it here with a variety of options and flavor combinations.
Eat Fresh and Healthy, Eat Good
Soon you'll be able to experience The Poké Company at The Hub and take advantage of the open outdoor seating while enjoying a fresh and healthy meal. Not only is this a great option for lunch or dinner with the family, but it's also a great option for remote workers with free Wi-Fi, plenty of workstations, and power outlets.
Meet the Owner – Anthony Federico
After being diagnosed with cancer, Anthony knew he needed to take his health seriously. He began focusing on fresher, more nutritious ingredients and was introduced to The Poké Company. Anthony instantly fell in love with the concept and wanted to bring it to the Tampa Bay Area to fulfill his dream of restaurant entrepreneurship. Anthony is now cancer-free and the proud owner of three Poké locations! His battle with cancer brought him a new career path and a healthier lifestyle that he is now sharing with the Bexley community.
We are excited to welcome The Poké Company to The Hub at Bexley! If you'd like to keep up with them on social media, follow @anthony_thepokecompany.