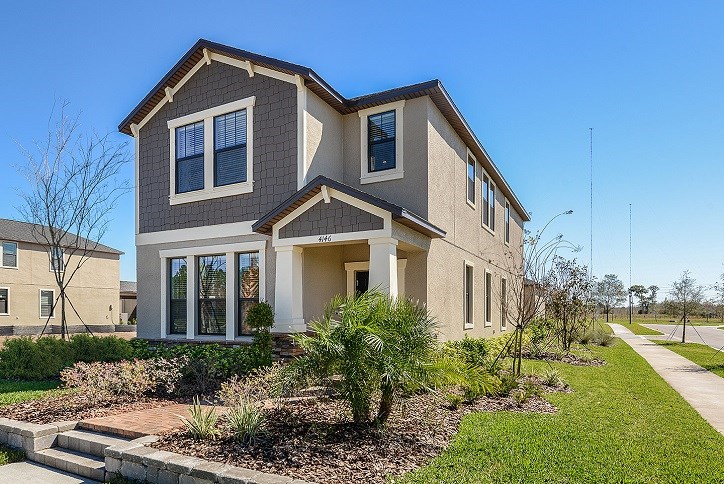 Why Buy New
Published July 2017
Size matters when it comes to home building. According to research from the National Association of Home Buyers, size and room layout/design are the top two reasons buyers purchase their home, followed by price and neighborhood.
Choosing a new home provides buyers with the latest designs, style, comfort and quality. It also provides a care-free lifestyle so that buyers can enjoy their home, not work on it.
Consider these six benefits of buying new:
Make Your Dream Home, just the way YOU want it! Why settle for someone else's choices when you can select your favorite cabinets, countertops, appliances, paint colors, carpets and flooring? While you're at it, choose gorgeous bath and kitchen fixtures, lighting and other options. Your new home will reflect your style, not someone else's taste. A new home allows for more personalization.
Under Warranty and Brand New: A new home and the products that come with it are brand-new and under warranty. The components of a new home feature the latest designs and building materials and should provide years of comfort and enjoyment before any replacements are needed.
Energy and Cost Savings: Energy efficiency is better than ever, and comes standard in a new home, which meet strict standards and codes that weren't in place just a few years ago.  This high-performance energy efficiency result in year-round savings.
Lower Maintenance: Today's new homes are computer-designed and equipped, resulting in performance that's much more reliable than a home built 10 to 15 years ago. Today's new homes have open floor plans and high ceilings that reflect modern life. Builders also use cutting edge building materials that require less care and maintenance.
Community Amenities: Custom built homes in master-planned communities offer some of the best amenities around, with resort-style community centers, pools and clubhouses.  Many new home communities also feature walking trails, protected wetlands and schools and shopping centers may even be within the communities, adding a great convenience factor.
Appreciation Most new homes have a longer life expectancy than existing homes, providing a longer time to appreciate in value.
A home is one of the most important purchases in a buyer's lifetime. Choosing a new house truly provides a feeling of ownership and ensures years of enjoying.