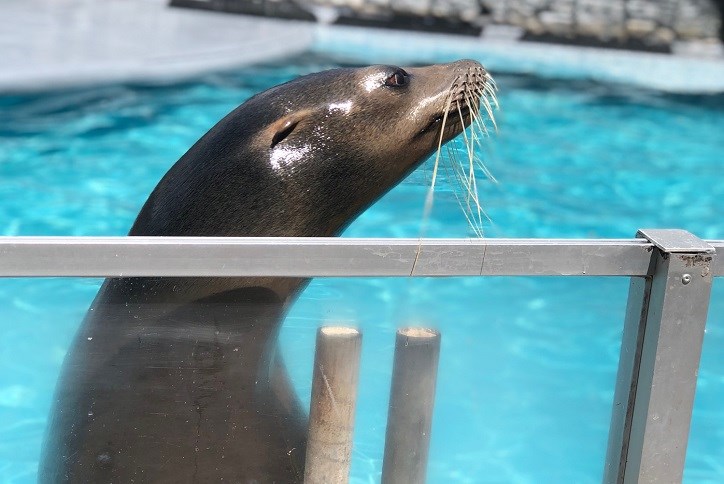 5 Family-Friendly Things to do in Tampa
Looking for some family fun in Tampa? Here's a great list of things to do in Tampa with your kids!
Did you know that nearly 3 million people live in the Tampa Bay Area? With so many sights, outdoor attractions, and activities that are fun for people of all ages, it's easy to understand why so many people are drawn to this city.
If you live in Tampa and want to plan fun family outings, Tampa has enough activities to keep you busy for a lifetime! If you're looking for fun things to do in Tampa with kids, here are 5 attractions you can't miss.
Meet Thousands of Types of Sea Life at Florida Aquarium
If you want to give your kids the most unique experience at an aquarium, make sure you visit Tampa's Florida Aquarium. The facility is massive with over 250,000 square feet of exhibits to explore.
Your kids can introduce themselves to 20,000 different species of salt and freshwater animals and plants. They also have the chance to touch some of the friendly critters.
Your kids will be so excited to tell all their friends that they got to pet stingrays, starfish, urchins, and other exotic animals. With a gift shop and plenty of food options on-site, you can spend an entire day getting lost underwater.
Things to Do in Tampa with Kids Who Love a Thrill: Busch Gardens
Living in Tampa is a dream come true for kids. Although our Orlando theme parks are most famous, Busch Gardens is just as exciting as Disney World or Universal Studios.
Older kids will have the time of their lives soaring through the air on the thrilling rollercoasters that are nothing short of exhilarating. Youngsters will enjoy kiddie rides, splashing in the water park, and meeting their favorite characters.
Busch Gardens provides plenty of entertainment for guests of all ages. Your family will love the shows, rides, food, exhibits, and games.
Tampa for Kids Who Want to Explore: Glazer Children's Museum
Glazer Children's Museum isn't the typical kind of museum that children find boring. Glazer wants to excite the curious scientist in every child. With over 53,000 square feet to explore, your kids will learn a lot while having a blast.
This museum's hands-on, interactive approach will keep your whole family engaged throughout your entire visit.
Take Your Family Water Biking for One of the Best Kids Activities in Tampa
Tampa is known for its bustling city life nestled within breathtaking nature. You can enjoy all the excitement of a city while still having access to outdoor activities.
Tampa Bay Water Bike Company can give your family a unique memory that will last a lifetime. Every kid loves riding their bike, but how many people have had the opportunity to ride a bike across the water? We are thinking not many!
Take your family for an afternoon of aquatic biking and sightseeing. Don't forget to pack sunscreen, water, and their favorite snacks!
Animal Fun for Kids: Tampa Lowry Park Zoo
One of the best Tampa kid activities is a trip to the Lowry Park Zoo. Parents Magazine readers voted that it was the best zoo to bring your family to in all of America.
This zoo has over a thousand animals to meet, and many of them are endangered. After your kids check out all the lovable residents, you can make your way toward the kid zone filled with rides and other fun activities.
Have You Fallen in Love with Tampa?
With so many awesome things to do in Tampa with kids, it's no wonder why it's the third-largest city in Florida.
If you want to join the thousands of other parents who moved to Tampa to raise a happy family, Bexley would love to help you find your dream home and introduce you to the area. To browse available properties located in safe neighborhoods, be sure to check out our homes for sale.