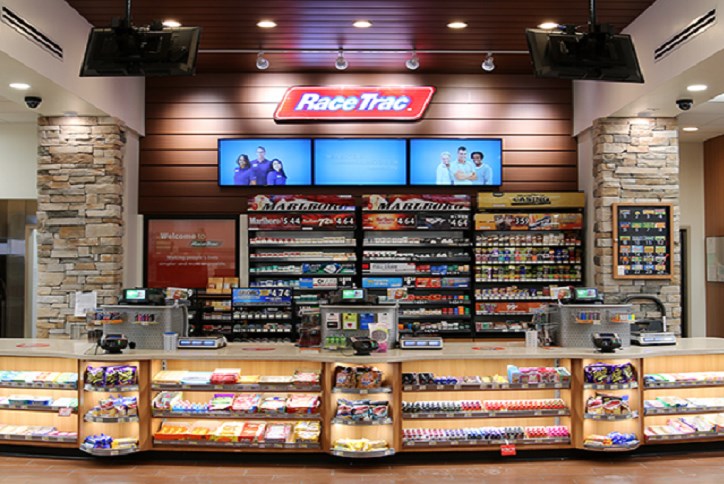 RaceTrac Coming to Bexley Community
Land O'Lakes, Fla. -  Newland Communities, developer of the newly launched master-planned community, Bexley, is pleased to welcome RaceTrac, which will begin construction of a convenience store at the northeast corner of State Road 54 and Bexley Village Drive in 2017.
Bexley is owned in a joint venture partnership between NORTH AMERICA SEKISUI HOUSE, LLC (NASH), the U.S. business unit and full subsidiary of SEKISUI HOUSE, LTD., Japan's largest homebuilder and leading diversified developer, and Newland Real Estate Group, LLC, whose development business, Newland Communities, is the master developer of the community. Bexley is one of more than 30 communities the NASH-Newland partnership owns together in 11 states across the United States.
The announcement is evidence of RaceTrac's continued expansion throughout Tampa Bay where the Atlanta-based company currently has 35 stores, eight of which are in Pasco County with another five under development in the area.
"Florida is an important market for RaceTrac," said Robby Posener, Vice President of Marketing, Merchandising, Construction and Architecture & Design at RaceTrac. "By the start of 2017, we will have in excess of 200 stores throughout the state, many of which are strategically positioned along commuting routes and interstates. Considering the growth that is anticipated along the SR 54 corridor in Pasco County and the great partnership we have with Newland Communities, we look forward to being a valued neighbor and providing our guests with the delicious eats and elevated store experience we are known for."
The RaceTrac within the Bexley community will feature their most modern store layout that includes a customizable "made to order" food and beverage experience where guests can  personalize their own sandwiches, pizzas, smoothies, milkshakes and espresso beverages; a Swirl World frozen treat station featuring ice cream, frozen yogurt, and Italian ice options with an array of toppings to choose from; an expanded coffee area with a variety of creamers, flavors and other toppings; free WiFi; and a covered outdoor seating area to provide a comfortable and welcoming place for the community to conduct business.
"We carefully selected RaceTrac because of their exceptional reputation and commitment to the area," said Thomas Panaseny, Newland Communities' former Vice President, General Manager for Tampa North. "Between the addition of RaceTrac, and the recently announced SpringHill Suites by Marriott, we are fulfilling on our goal to provide neighborhood necessities within Bexley. We look forward to welcoming RaceTrac to the community, as well as other businesses that will allow our residents to live, work and play within Bexley."
RaceTrac is expected to open in 2018.
Update: As of 2021, RaceTrac is open and operating in Bexley at 16707 FL-54, Lutz, FL 33558.
About Bexley:
Bexley, a 1,825 acres master-planned community located in Land O'Lakes on the southern hub among several notable wilderness preserves, opened recently in Fall 2016. Nestled among the cypress domes, oak hammock and pine flatwoods will be single-family homes, townhouse and apartments; 10 miles of multi-use, soft surface trails that will connect to the 42-mile Suncoast Trail; and a Welcome Center featuring a café and bicycle shop offering rentals and repairs. www.bexleyflorida.com
About NEWLAND: 
Newland is a diversified real estate company leveraging a national platform and over 45 years of experience to perform challenging and diverse development, investment, management, and advisory services across a wide range of real estate. The company's mixed-use development business, Newland Communities, actively owns, operates and develops premier residential master-planned, commercial, retail, and urban mixed-use real estate across the U.S. Headquartered in San Diego, Calif., Newland and its affiliated companies have completed, or have underway, more than 140 diverse real estate developments, more than 20 million square feet of commercial and retail space, and 175,000 residential units in 14 states. www.newlandco.com
About NORTH AMERICA SEKISUI HOUSE, LLC (NASH):
NASH was established in 2010 as the U.S. business operations unit and a full subsidiary of SEKISUI HOUSE, LTD., Japan's largest homebuilder and a leading diversified developer since 1960. SEKISUI HOUSE, LTD. has built more than two million houses to date and expanded its operations to Australia, China, Singapore, and the U.S. NASH establishes joint ventures to build innovative and sustainability conscious master planned communities across the US. NASH is headquartered in Arlington, Virginia. http://nashcommunities.com/. www.sekisuihouse.co.jp/english/index.html.
About RaceTrac
Headquartered in Atlanta, Georgia, third-generation led, family-owned RaceTrac has been serving guests since 1934 and now operates more than 430 convenience store locations in Georgia, Florida, Louisiana and Texas. In January 2012, RaceTrac introduced its new store prototype featuring Swirl World frozen treats, an expanded coffee bar and fresh salads, sandwiches, fruits and bakery items delivered fresh daily.  While operating under its mission of making people's lives simpler and more enjoyable, the company has been named a top workplace across the four states in which it operates, as well as recognized on Forbes list of largest private companies (1998 - 2015). Convenience Store News has honored RaceTrac on the Top 100 Convenience Stores list (2003 – 2015) and as Retail Innovator of the Year (2012). In 2014, RaceTrac CEO Allison Moran was recognized by Convenience Store News as a "Woman of the Year" and Convenience Store Decisions named RaceTrac as its "Chain of the Year." For more information, visit RaceTrac on Facebook, Twitter, Instagram, Web and LinkedIn.