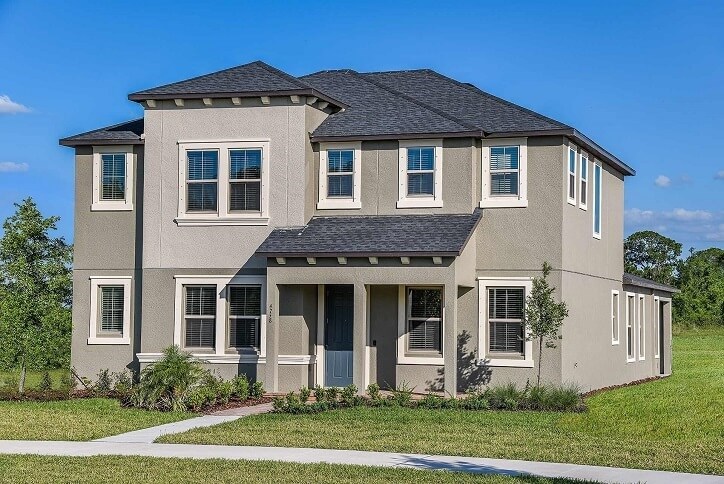 From Renter to Homeowner
Published October 2019*
Are you taking that exciting step from renting to buying your first home? We know how important it is to find the perfect home to fit your lifestyle, budget and preferred location.
We put together a short list of some of the biggest changes to consider when shopping for a home to buy vs. a home or apartment to rent.
Choose the best space for you: Bexley features a wide variety of single-family homes from an array of top builders. Starting at 1,612 square feet, you'll have plenty of room and flexibility to tailor your home to fit your needs. At Bexley, finding your dream home – within your budget – can be a reality!
Build your dream home with us: If you want to be a part of the home process from start to finish, you may choose to build your new home with one of our esteemed homebuilders. Building your new home can take between 6 - 9 months, but allow for much more flexibility in selecting finishes and features. Choose paint colors, lighting fixtures and more to make sure your new home reflects your personal taste! If you are ready to move into your dream home sooner rather than later, there are options available to fit your desired move-in date! You can purchase an inventory or quick move-in home which provides the same new home feel, just with a shorter move-in timeframe.
Make an investment: Your new home will be an investment for your future. As each month passes you will build equity in your home, gradually building your wealth. And, in the long term, purchasing a home can prove to be less expensive than renting a house.
Be confident in your location: Finding a home in the right location is a big part of the buying decision. At Bexley, the community is conveniently located with easy access to Tampa and St. Petersburg, and many dining and entertainment opportunities!
Benefit from the community amenities: In addition to a great selection of new homes starting in the mid $200s, Bexley features a connected and lively lifestyle and resort-like amenities, where you can stay active and make the most of each day, all within a short walk from your new home.
If you are on your journey to home ownership, come visit us at Bexley to tour our models and learn more about our community!
*Update: To view our latest home options, visit our Homefinder.