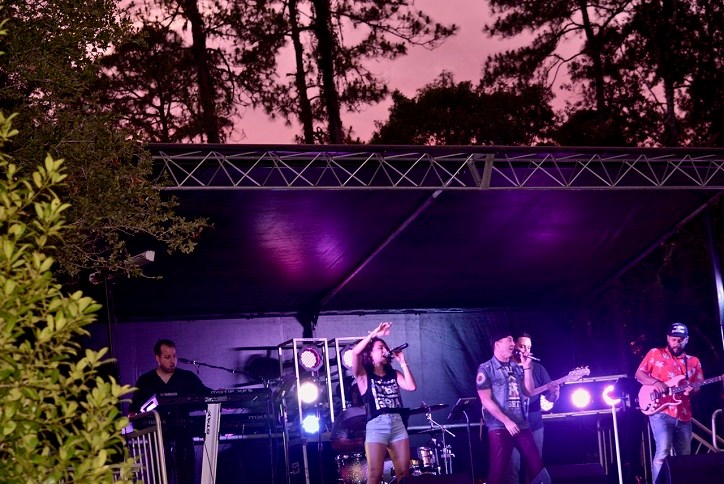 Concerts for a Cause
Published August 2017
One of the best things about living in Bexley is the regular activities that take place within the community. During the month of October, head to The Bexley Club to enjoy a Newland Communities' tradition: Concerts for a Cause.  These Saturday evening concerts feature live entertainment by popular regional bands playing songs that will make you want to dance and sing. In lieu of admission, attendees are encouraged to bring non-perishable food items to be distributed to Feeding Tampa Bay, the area's leading food bank. The organization provides food to more than 700,000 people in a 10-county area of West Florida, including Pasco County.
Newland began Concerts for a Cause at its FishHawk Ranch community in Lithia six years ago and thanks to its success, the event extended to include Waterset in Apollo Beach, and Bexley.
Concerts will be held on the event lawn at The Bexley Club each Saturday between October 14- 28 beginning at 6 p.m. On October 28, enjoy Bexley's Fall Festival featuring a costume contest, pumpkin patch and several local food trucks offering a range of menu items for purchase.
For all concerts, attendees should bring their own lawn chairs and blankets. The public is invited, so bring your friends, family members and colleagues and get ready for some great music and fun for the whole family.