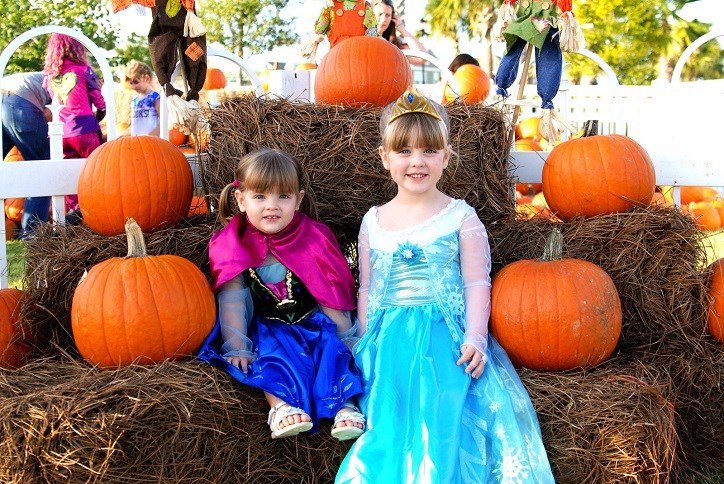 Bexley's Fall Bucket List
With those Florida temperatures still staying high, it's hard to believe that Autumn is around the corner, but it's true! The first day of Fall is September 22. Here are our top things to do this season in Bexley.
1. Take an autumn walk or bike ride
One of the best things about Fall is the cooling temperatures. Take an evening stroll or bike ride along Bexley's miles of trails.  
2.  Carve the perfect pumpkin
Then decorate your front porch with your jolly jack-o-lantern!

3. Sip a pumpkin spice latte
Nothing screams Fall more than a delicious, hot PSL.  Get yours at the Twisted Sprocket Cafe! 

4. Play football
Bexley has a variety of green spaces perfect for a pick-up game like Game On Park or Gimme 10 Park. If you'd rather watch, now is the time! The Bexley Club has multiple TVs - great for watching the big games!

5. Enjoy a night off from cooking
Fall is all about food - the Halloween candy and the Thanksgiving dinner. Enjoy a night out of the kitchen at the Twisted Sprocket Cafe, now open until 7pm Monday-Saturday.

6. Read outside
It's still warm enough for a beach read, but cool enough to curl up on a front porch swing with a good book.  Or how about cozying up at the Bexley Club fire pit? Which do you prefer?

7. Have a picnic
Bexley has a number of picnic-perfect parks - or try your own backyard!

8. Go theme parking
Vacation season is over and the days are cooling off - perfect for a visit to one of Bexley's nearby theme parks!

9. Decorate!
One of our favorite parts of the changing of the seasons is to see all the beautiful decorations throughout Bexley. Have fun decorating inside and out! Want to get social? Tag your instagram pictures #FallingForBexley!

10. Give back
Fall is a season for thankfulness, and you can give back in any number of ways, from Random Acts of Kindness to attending our Concerts for a Cause. What will you choose?
Those are just ten of our must-do's this fall season. Check off as many or as few as you like and let us know how it goes!