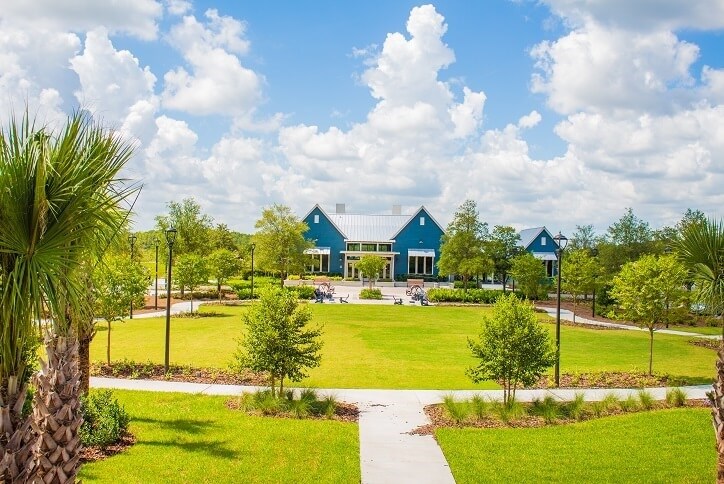 Bexley's Top Realtor Explains the Top 7 Factors That Make Bexley the Best
Published: August 2020
Stacy Naumann-Hair knows a lot about Bexley. In fact, she was one of the top-selling realtors in Bexley last year. We asked her what it is about Bexley that attracts so many clients - here's what she said! 
Schools 
Bexley's zoned K-12 schools are all A-rated, so you can rest easy knowing your children will be getting a quality education. Stacy explained that the schools are "absolutely a huge factor, especially with relocation clients moving to the area with children." 
Trails
Stacy mentioned that the trails are a favorite aspect for clients! Bexley has a 9-mile trail system that includes outdoor workout stations. If you're looking for a more leisurely walk, you can do that too, on our scenic routes surrounded by lush Florida greenery. 
Pools
Bexley's pools are a top amenity that attracts clients to Bexley. At the Bexley Club, you'll find two resort-style pools for your enjoyment, plus a splash area for the little ones! 
Outdoor Space
Here at Bexley, there's a great focus on the outdoors. From the trails and parks to green spaces, you're never far from nature. Stacy explained that "they are a huge advantage as the feel of all of the outdoor space and outdoor features makes the community very Florida." She also described Bexley as being "outdoor friendly." 
Information Center
If you want the scoop on all things Bexley, head to the Bexley Club, where our Community Specialists will give you all the details. "The staff at Bexley is the most informative and friendly staff that I have dealt with and that is compared to a lot of competing communities," said Stacy. 
Location
What does Stacy love about Bexley's location? "Quick access to the beaches, downtown and the airport." Bexley is also near plenty of shopping and dining options! 
Liveliness
Bexley residents are always finding new ways to have fun. A quick trip through the community and you'll see "bikers, kids, joggers, pool-goers," and more, giving Bexley what Stacy calls a "lively" feel. 
Want to come see Bexley for yourself? Get in touch with us now! 
Special thanks to Stacy Naumann-Hair
Berkshire Hathaway
(813) 493-5541