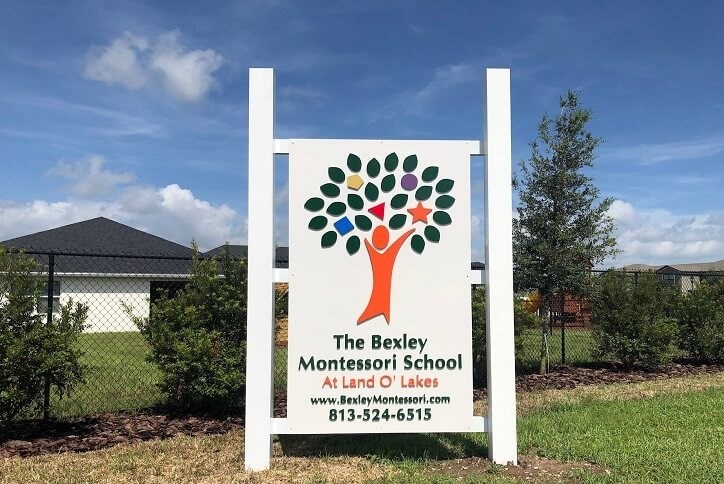 Bexley Montessori School is Here!
Published: August 2021
At Bexley, we know how important it is to you that your little ones get off to a bright start. We're thrilled to announce the grand opening of the Bexley Montessori School inside our award-winning community and just steps away from the A-rated Bexley Elementary School. We sat down with Ms. Preeti Singh and Ms. Pavitra Arni, the co-founders of the Bexley Montessori School, to learn more about this exciting development!
Singh and Arni's Montessori journey began in 2009 as they have strived to find the very best education for their own children. The Montessori method encourages what Maria Montessori saw as children's innate ability to "absorb" culture, taking in their environment effortlessly and unconsciously.
The co-founders share a passion for both children and education, which inspired them to conceptualize The Bexley Montessori School in the quickly-growing city of Land O' Lakes. With the guidance and mentorship of avid fellow Montessorians, their vision took a form and the construction of the school began in November 2019. They chose Bexley because the community offers a "great location surrounded by a lush nature preserve" and a "wonderful community of friendly neighbors," said Ms. Singh. "We're very excited to find a place in the Bexley community to build our dream school that is dedicated to the Montessori philosophy and method of education."
 The Bexley Montessori School provides a specialized curriculum based on the Montessori method for Pre-Primary and Kindergarten age children (3 to 6 years). BMS also offers a Young Children's Program (12 months to 3 years). The school has been architecturally designed with the children's needs in mind and provides a secure environment that allows the personal growth of each child.
You can learn more about the Bexley Montessori School here.