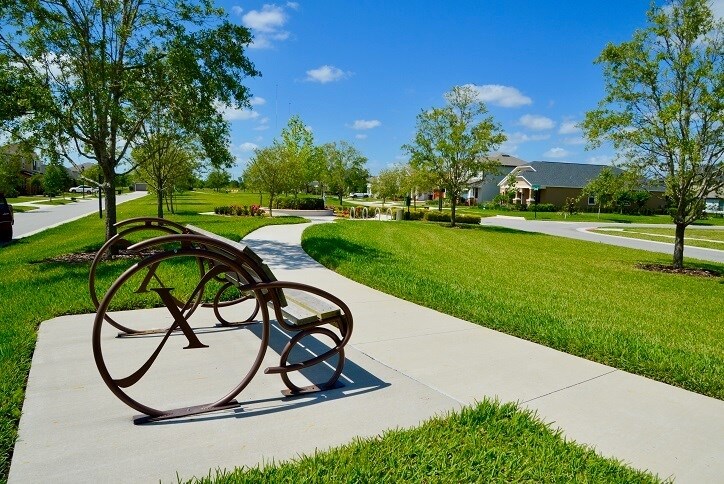 4 Things You May Not Know About Bexley
Published: June 2019
There is even more to Bexley that you may not be aware of!  We have gathered a few facts to share with you to pique your interest.
Bexley's Founders Wheel
While visiting the Clubhouse check out the large wheel wall art.  The spokes on the wheel represent the first fifty residents who call Bexley their home.
Heated Lap Pool
Our pools are very well appreciated by all of our home owners, and what sets our community apart is the fact that the lap pool is heated for your enjoyment all year round.
Custom Built Playgrounds

Bexley is very proud of the four custom built playgrounds.  The unique nature-like designs are noticed by all.  The trees used to build our playgrounds were shipped from Asheville, NC which adds to the earthy feel of our community.
X Marks The Spot
Notice the intentional design of the benches throughout the community highlighting the Bexley trademark "X" as it appears in our logo.