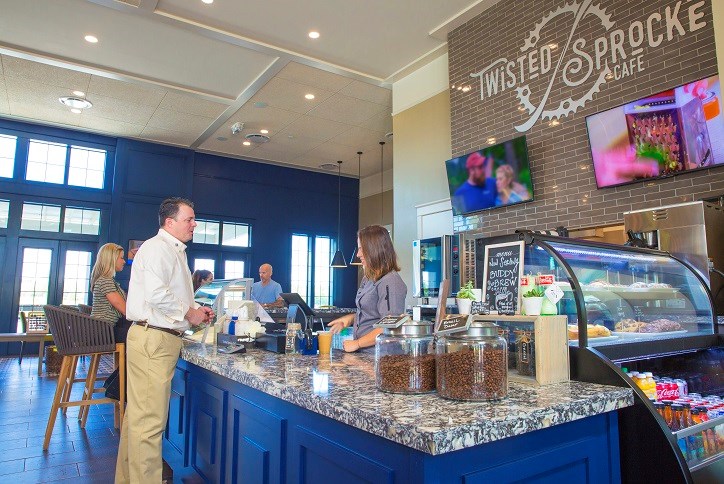 Twisted Sprocket Cafe Favs
Published September 2017
If you haven't been to the Twisted Sprocket Café, you haven't truly experienced Bexley. Situated lakeside, the café is the heart of our community. Grab a chair on the outside porch and enjoy the lake view as you sip your morning coffee, or join some of your neighbors for a snack or a smoothie after a jog or bike ride on one of our trails. Wine and beer is available, too. Whatever you do, be sure to sure to chat up our café crew. They'll make you feel right at home. Here's a little bit about them, and their favorite food and drink picks.

Name: Amber, Café attendant
Favorite menu item: Twisted Sprocket Salad
Favorite drink: Caramel Iced Coffee
Favorite Bexley experience: Working the monthly Market and meeting new people.
 
Name: Adrianna, Café Attendant
Favorite menu item: Flatbread with mushrooms and tomatoes
Favorite drink: Iced vanilla macchiato with almond milk
Favorite Bexley experience: Looking out at the lake view and checking on the baby alligators
 
Name: Audra, Café attendant
Favorite menu item: Bexley club sandwich
Best part of working at Bexley: The atmosphere/ambiance/relaxing
 
Name: Ashley, Assistant clubhouse manager
Favorite menu item: Grilled Chicken Salad
Best part of working at Bexley: Planning Community events and helping craft café specials.