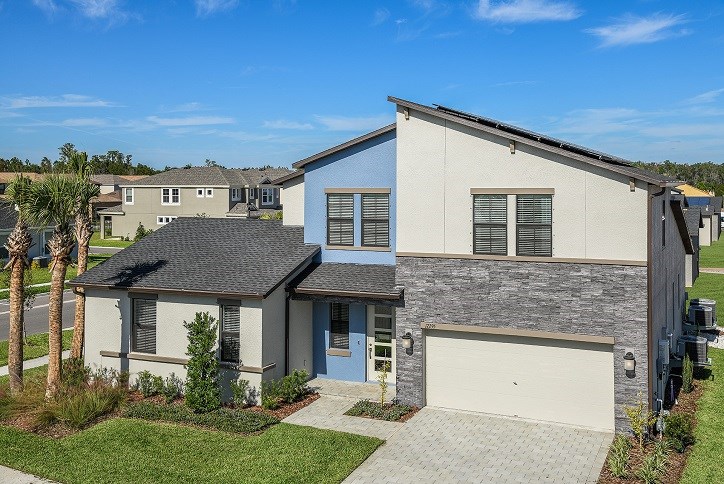 Tips for First-Time Homebuyers
Buying a home can be stressful for anyone, especially if you're a first-time homebuyer.  With unfamiliar jargon and big financial decisions, it can be an overwhelming process.  Your home will most likely be the biggest purchase you'll ever make, so it's important to gather as much information as possible in order to make an informed decision that's right for you.  With the help of NerdWallet's article '25 Tips for First-Time Home Buyers', we've put together a short list of a few helpful tips, that will hopefully give you a little more confidence while starting your new home journey.
1. Start saving your down payment early
Historically, it's known to put 20% down on a home, but that's not a set in stone rule.  Depending on the type of loan program, you can put as little as 3% down. However, that might mean higher costs elsewhere, like your mortgage insurance premium.  Try setting aside your tax refunds and job bonuses in a savings account to help stack your savings.
2. Pause any new credit activity
Once you've checked your credit score and get it to where you need it to be, hold off on opening any new credit accounts that could put a ding in your score. 
3. Budget for closing costs
Many buyers forget to budget a down payment AND closing costs.  Closing costs are costs associated with your home purchase at the closing of the real estate transaction.  Generally, closing costs are about 2-5% of your loan amount.  Getting an estimate on your closing costs beforehand is a good idea to avoid any surprises at closing. 
4. Stay under your pre-approval amount
Although, you can technically afford it, it's not the best idea to max out your budget.  This max amount doesn't account for other costs that come with homeownership like buying furniture and appliances or installing a fence. 
5. Be prepared to compromise
This is more than likely not going to be your final home and it's very rare to find a place that checks off all your boxes on your wish list.  Figure out what you're willing to forego, like a walk-in closet or garden tub, to get your first home.