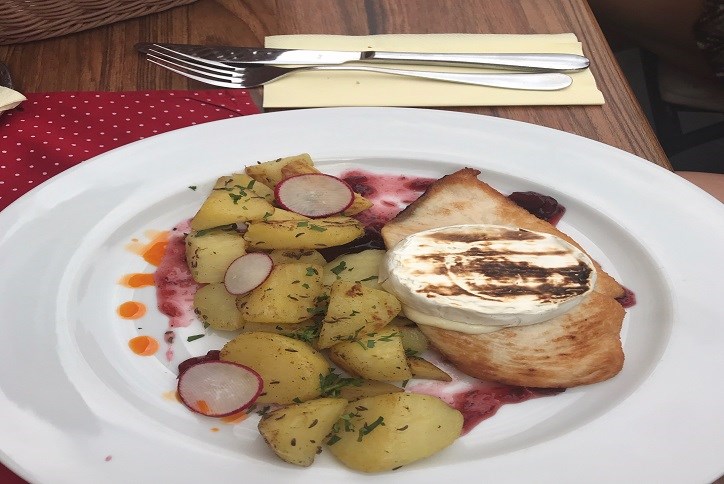 Date Night Hot Spots 2.0
" One cannot think well, love well, sleep well, if one has not dined well." -Virginia Woolf
Check out our list of favorite spots for romantic dinner dates around Bexley. This is our 2.0 edition of last year's highly popular Date Night Hot Spots blog.
Ciro's Speakeasy and Supper Club
(Be sure to call ahead to receive the password of the day!)
2109 Bayshore Blvd
Tampa, FL 33606
813-251-0022

Menu Must Try's:
Duck Fat Fries-malt vinegar aioli, porter mustard infused gruyere sauce, cocoa ketchup
Chicken & Waffles-buttermilk hot sauce batter, belgian waffle, poached eggs, maple
Crab Cakes-pan seared, whole grain aioli, cured egg yolk, arugula salad
Armature Works
1910 N OLA AVE,
Tampa, Fl. 33602
813-250-3725

Menu Must Try's:
Sushi burrito - the rice is your canvas. Whether you want it as a burrito or a bowl add only the freshest and highest quality ingredients to create your master-piece.
Tampa Girl Empanada - adds all the flavors of a traditional Cuban sandwich into an empanada, with roasted pork, ham, salami, Swiss cheese, pickle and Empamamas "Tampa Girl" sauce.
The Dutch Chocolate Ice Cream with Brownie, Twix pieces, and Reese's - the ice cream is derived from an old school method that was way ahead of its time. We use liquid nitrogen to flash freeze the cream to create the creamiest and densest ice cream you will ever taste.
Ulele
1810 North Highland Ave.
Tampa, FL 33602
813-999-4952

Menu Must Try's:
Crab Mac and Cheese - four cheese Ulele pale lager beer sauce with a Parmesan Romano panko crust and fresh lump crab atop seashell pasta
Charbroiled Oysters - Barbacoa-grilled, with garlic butter, grated Parmesan and Romano cheeses
Jalapeno Grit cake - cast iron seared yellow cheddar grits with jalapeno and onions
Candied Bacon Maple ice cream with cornflake crust - bacon, Knob Creek creme anglaise, caramel, waffle crisp
Casa Ludovico Fine Italian Dining
1710 US-19 ALT
Palm Harbor, FL 34683
727-784-7779

Menu Must Try's:
Rollatine Di Melanzane-sliced and rolled eggplant, lightly sautéed and stuffed with fresh Ricotta and tomato with basil
Penne Alla Norcina-penne pasta with spicy Italian sausages, a touch of cream aged Parmesan and a splash of white truffle oil
Fettuccini Boscaiola Alla Gilberto-light crème sauce with Parmesan cheese, peas, shiitake mushrooms, Prosciutto di Parma
Casey's Craft Bar Kitchen
17669 N Dale Mabry Hwy
Lutz, FL 33548
813-302-9189

Menu Must Try's:
Brussel Sprouts-roasted brussels, bacon lardon, sweet chili garlic, creamy polenta, cotija cheese
Beef Sliders-house crafted beef blend, bacon, pimento cheese, truffle aioli
Asian Buns-soft Asian bun, craft braised pork belly, Asian slaw, cilantro, spicy mayo
Noble Crust 
28330 Paseo Drive
Wesley Chapel, FL 33543
813-703-2602

Menu Must Try's:
Meatballs-beef, pork & veal, tomato sauce, ricotta, parmesan, basil
Sea Scallops Saltimbocca-smoked prosciutto, sage, butternut squash farroto, pomegranate & pumpkin seeds
The Sacred Pepper
15405 N Dale Mabry Hwy
Tampa, FL 33618
813-609-8000

Menu Must Try's:
Petite Filet with Lobster & Crab Rotolo-grilled center cut filet, delicate pasta stuffed with Maine lobster, crab & cheese
Honey Truffled Buttermilk Chicken-pan-fried crispy chicken, fresh creamed corn
Sacred Margarita