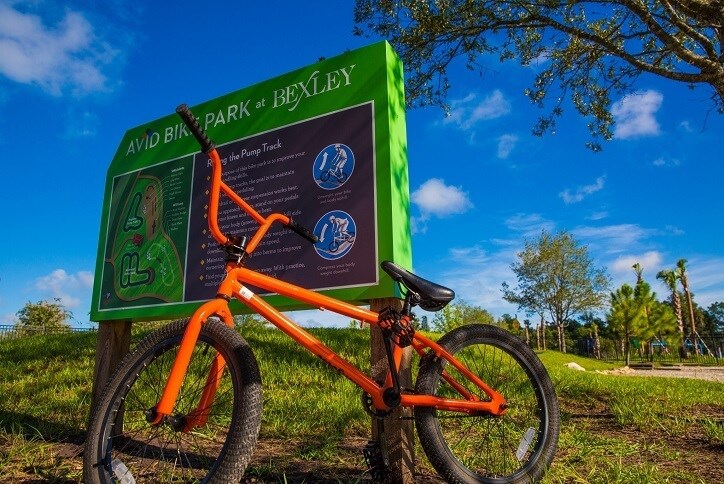 Amenity Spotlight: Bike Park
The Bike Park is one of Bexley's most popular and unique amenities.  Designed by Elite Trax (the same designers of the Olympic pumptrack in the 2016 Rio Summer Olympics!), this pumptrack allows endless hours of fun for kids and adults alike!  
The term "pumptrack" comes from the way riders pump their arms and legs to gain momentum on the obstacles and turns. If you're good, you don't pedal at all, you just use your arms and legs.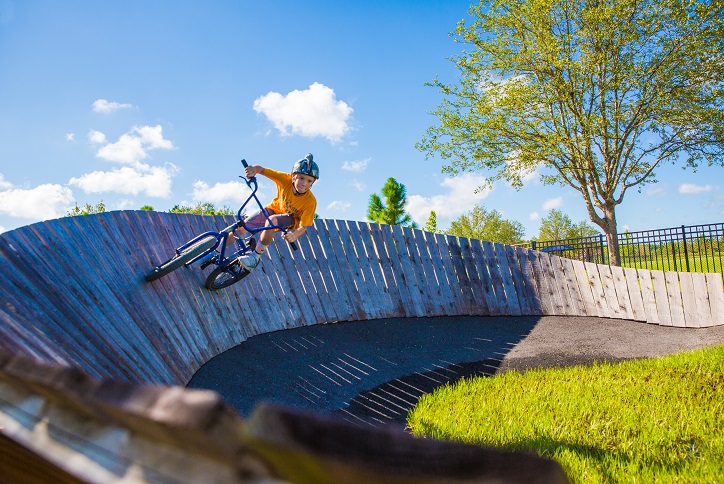 Enjoy two pumptracks- one for beginners and small kids and one that's a little more advanced that even a professional would enjoy riding.
It's a great place to meet up with friends-or make new ones!
And don't forget to always wear your helmet!
For more information about the bike park or any other amenity facility contact 813-491-4866.